It's never business as usual when the people decides to face their fears and damn the consequences. The truth about life, is that, the day you're tired of the norm, you will break silence and damn whatever the consequences that follows. This article reminds me of an experience I had yesterday, while going to my barbershop.
I was on the road walking, when I saw and witnessed a shuttle bus painted in Lagos State approved colour (yellow and black) parked with some Anti-Robbery Squad (SARS) men, as soon they stopped, a young man that was walking on the sidewalk was held by his trouser from behind and was dragged by one of these men. I was drawn aback and I wondered what his offense was as they drove away without anyone challenging them.
In a trending video online is that of some young men fighting back, the dreaded and Anti-Robbery Squad (SARS). I am not against them arresting offenders but why do it, in an unruly manner? These men abuse the rights of the suspects even before they're found guilty, charged and prosecuted by a court of competent jurisdictions, it just amazes me.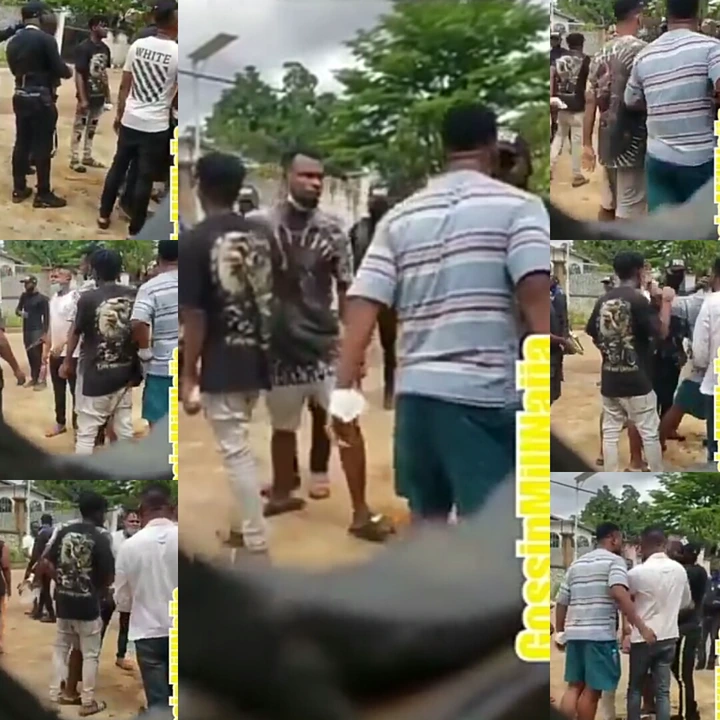 Many times young people have been killed by these men and no prosecution is seen to conclusion, you will hear the police officers involved have been arrested and nothing more after some months or years is heard of the officers who murdered people in cold blood. These men who fought back, I believe were only fighting for their rights as it has been trampled on by these men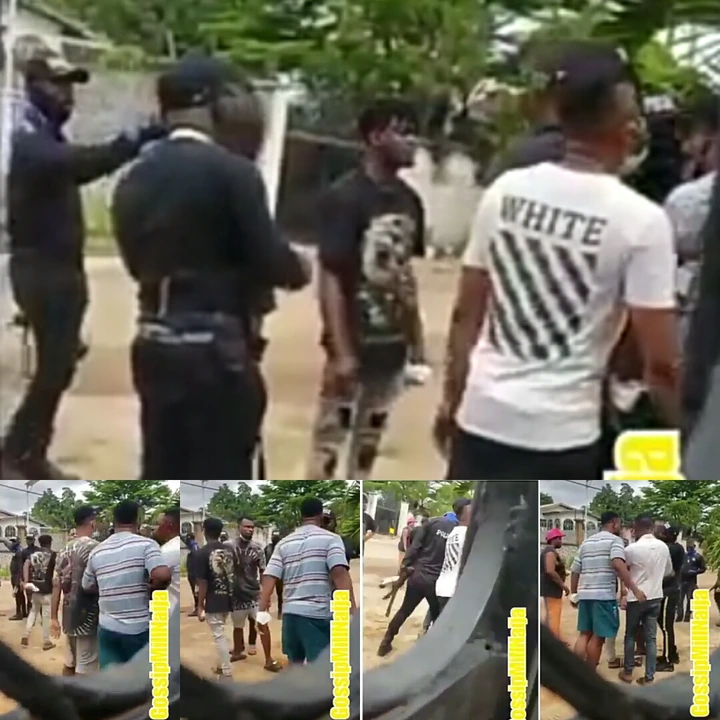 The incident was said to have happened in Benin-City, Edo State, Nigeria. The video attracted many people who cheered their reprisal and for standing against their oppressors while some decided to make a joke of the whole thing. See some of their comments and reactions in screenshots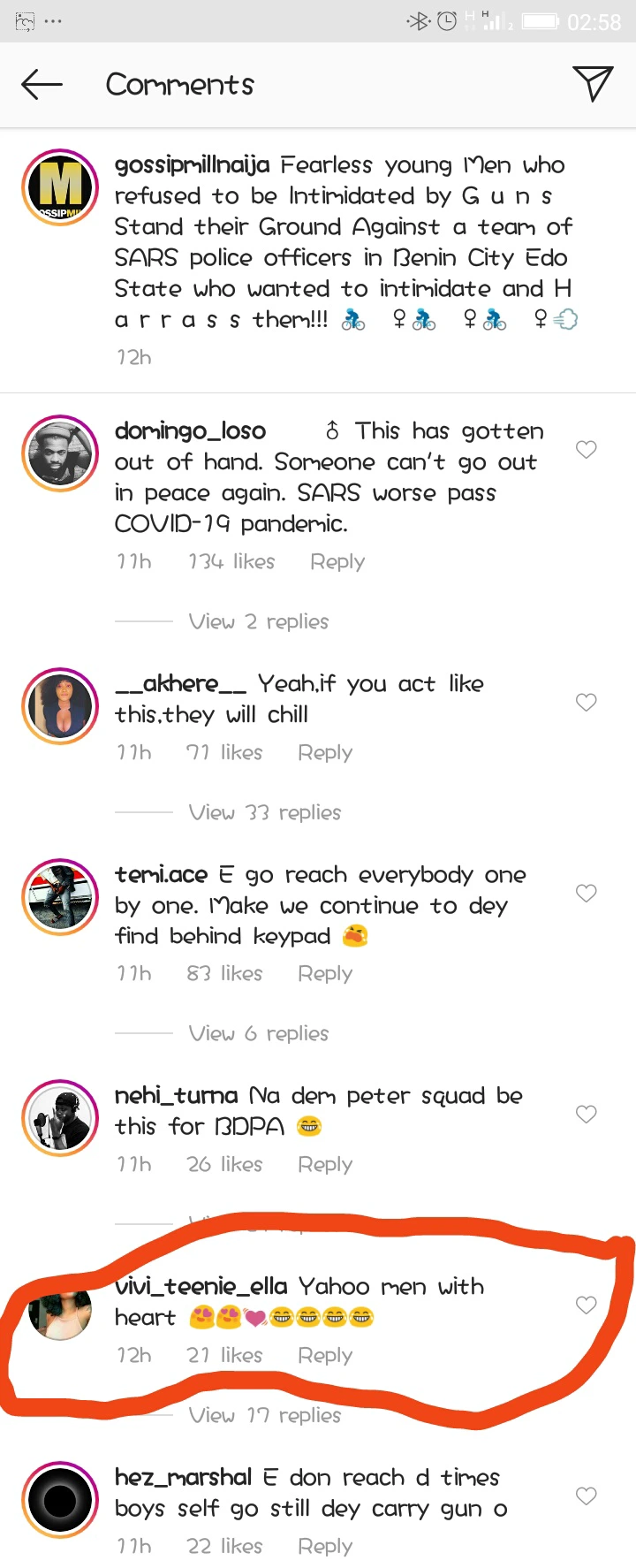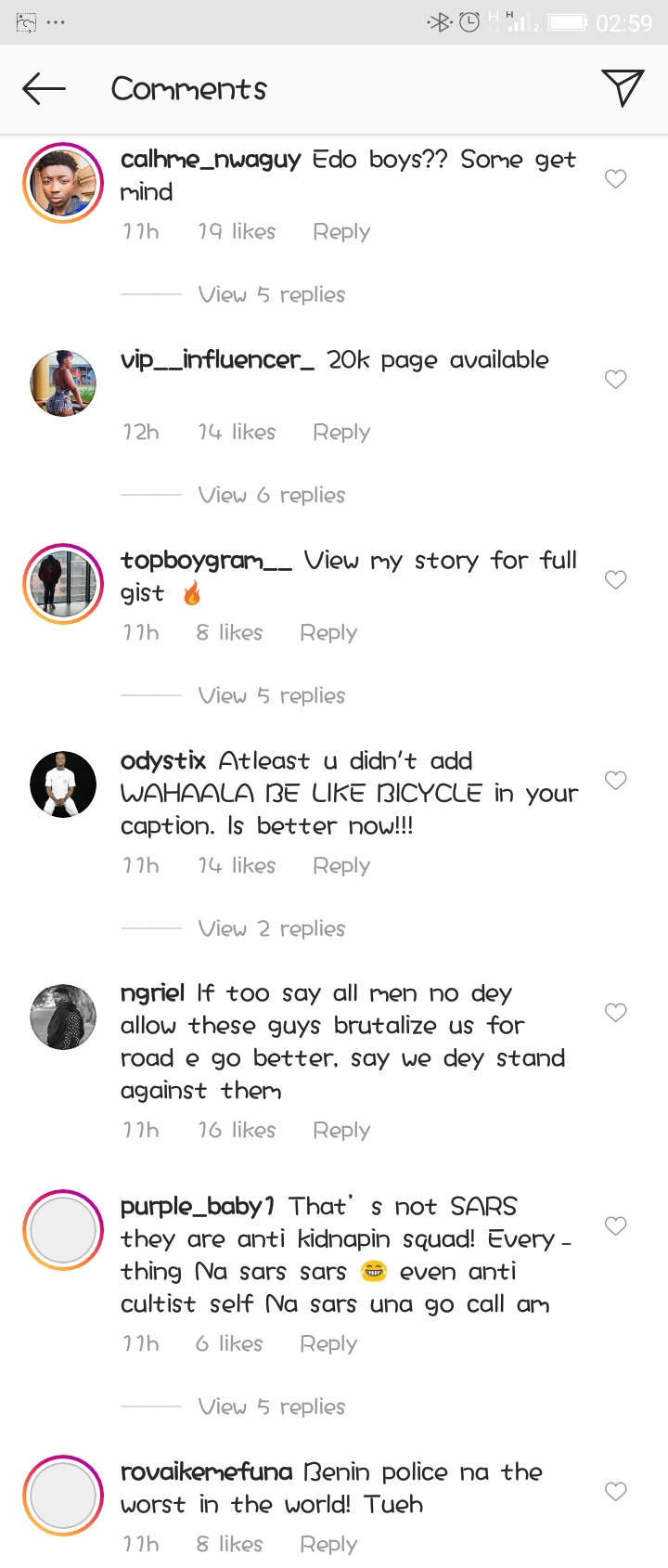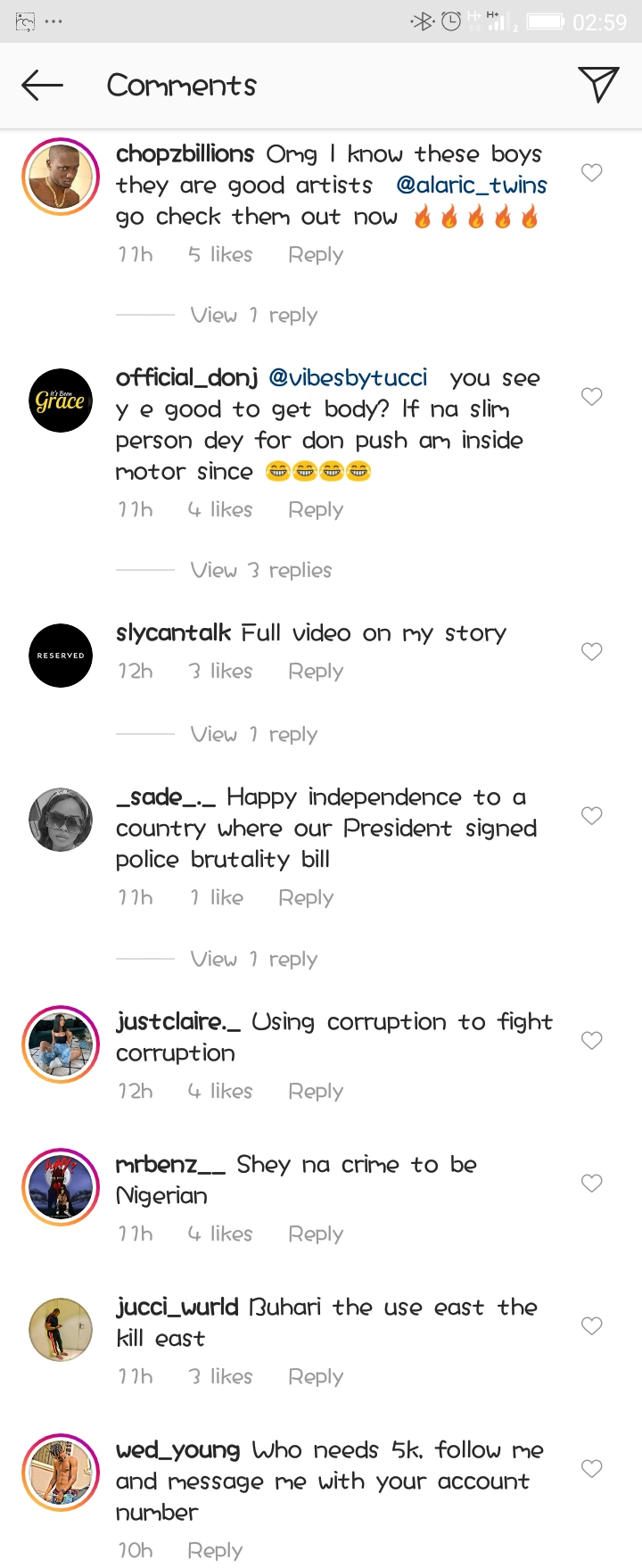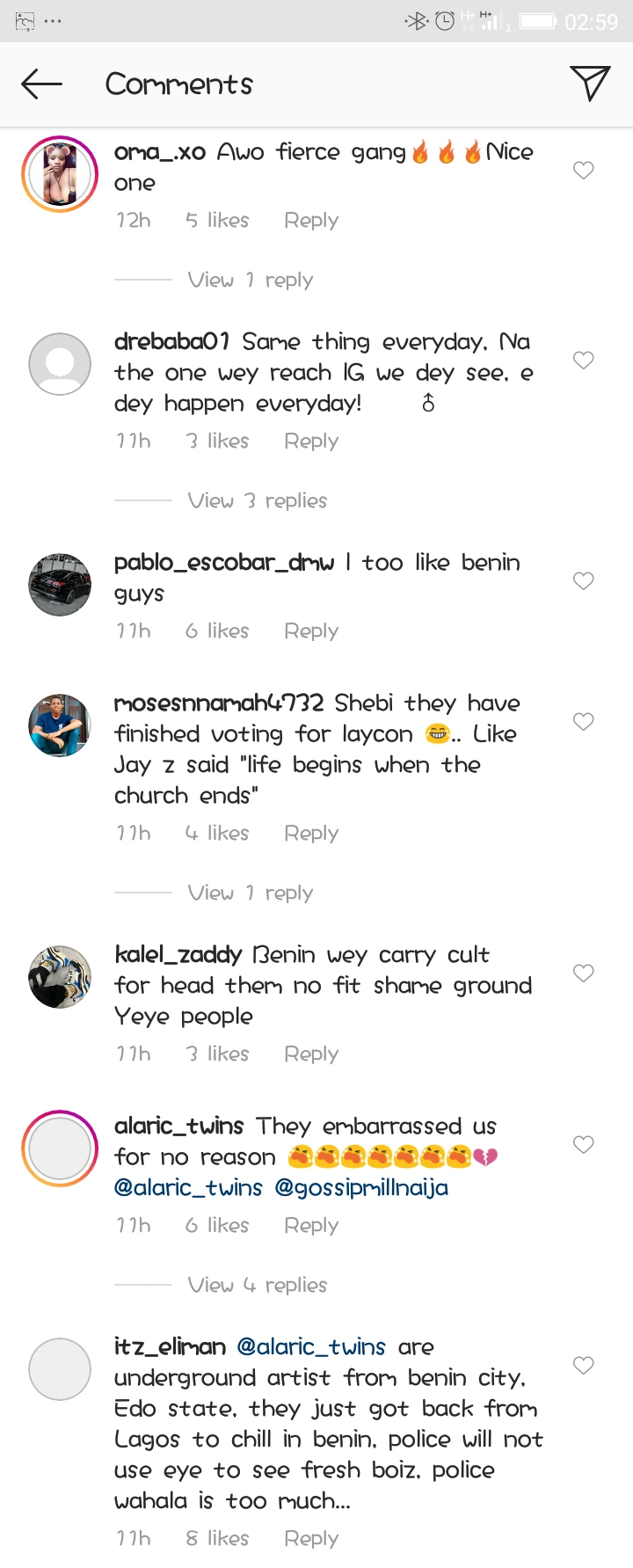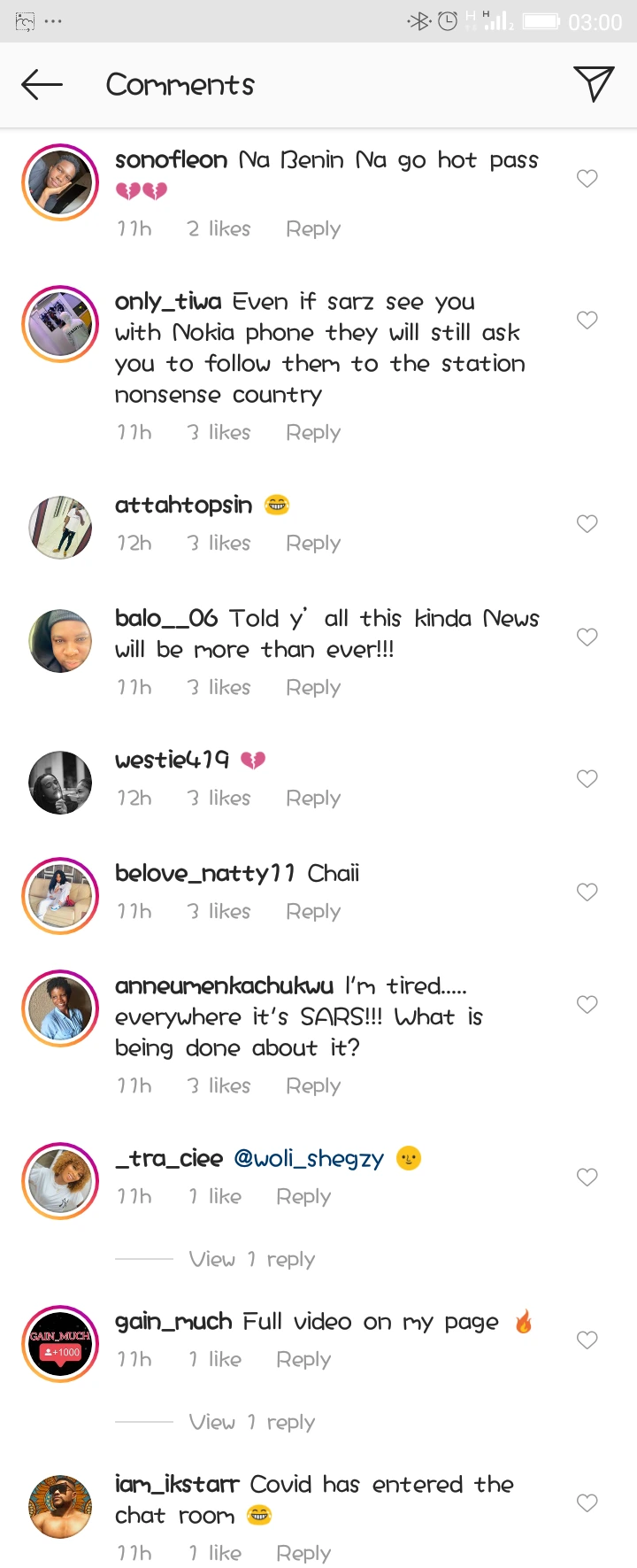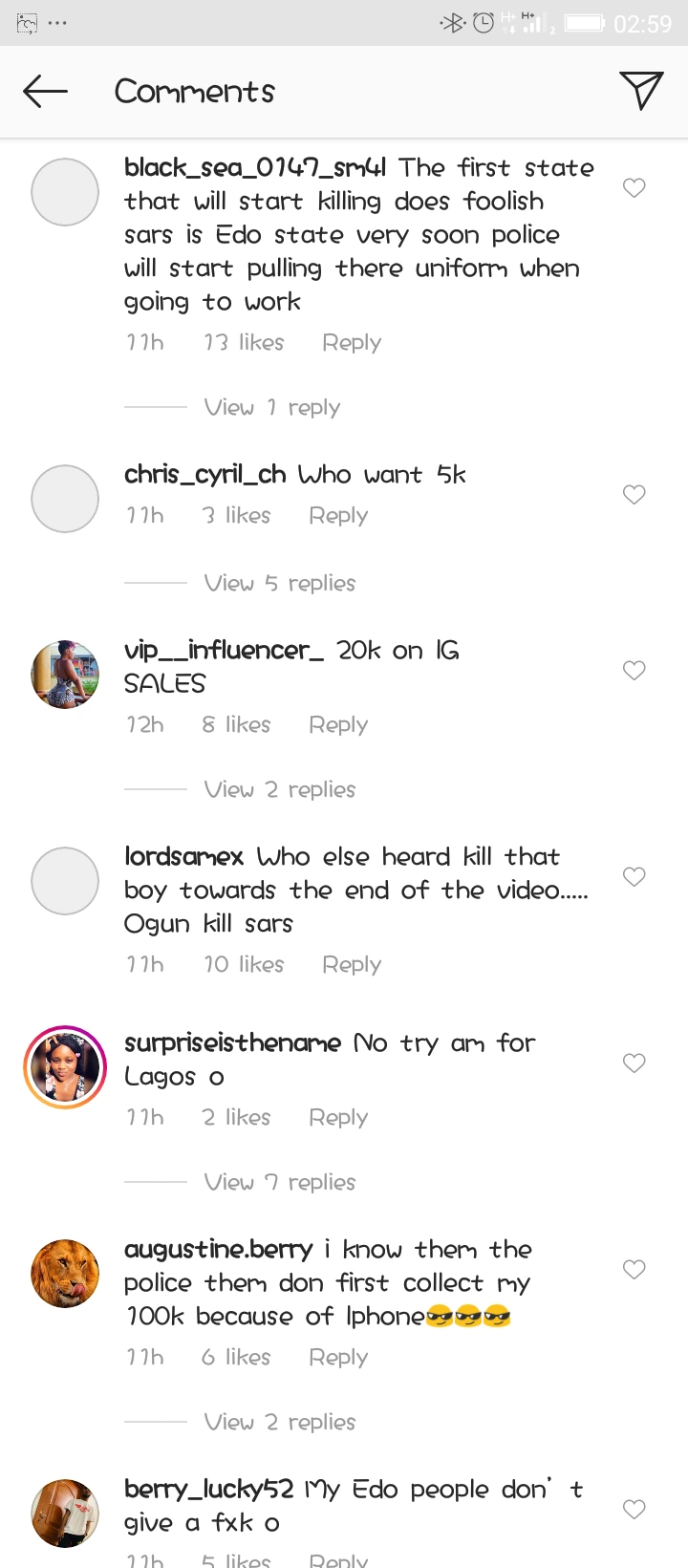 Do you think these men were right to have fought back?
Watch the video here