See what this police woman was caught doing during the protest that has got some mixed reactions.
PapiStunnaOct 11, 2020 4:52 AM
The end SARS Nationwide protest as been going on for four days now, it started on the 8th of October 2020. However during the protest yesterday a police woman was seen protecting the end SARS protesters from her fellow colleagues.
A twitter user with the Username @Franklyn__ took to her twitter page and applauded the police woman, she said "The only sane police officer I've seen so far. she is the DPO of Anthony police station, she is truly a mother . She gave the protesters morale and security at today's protest".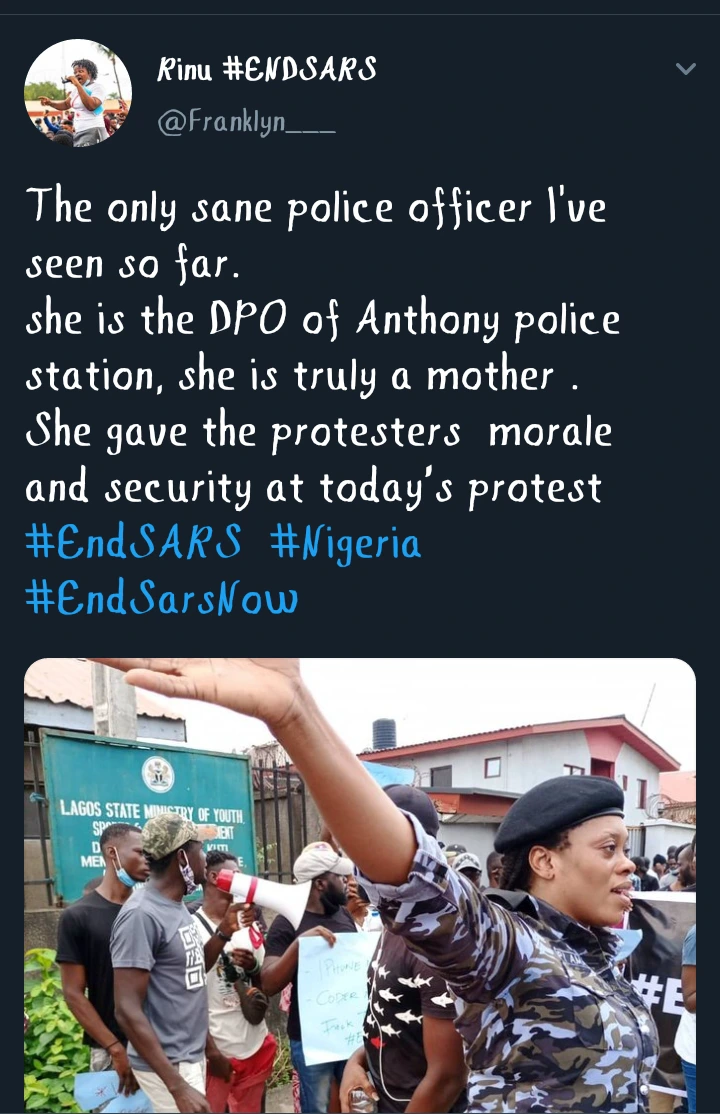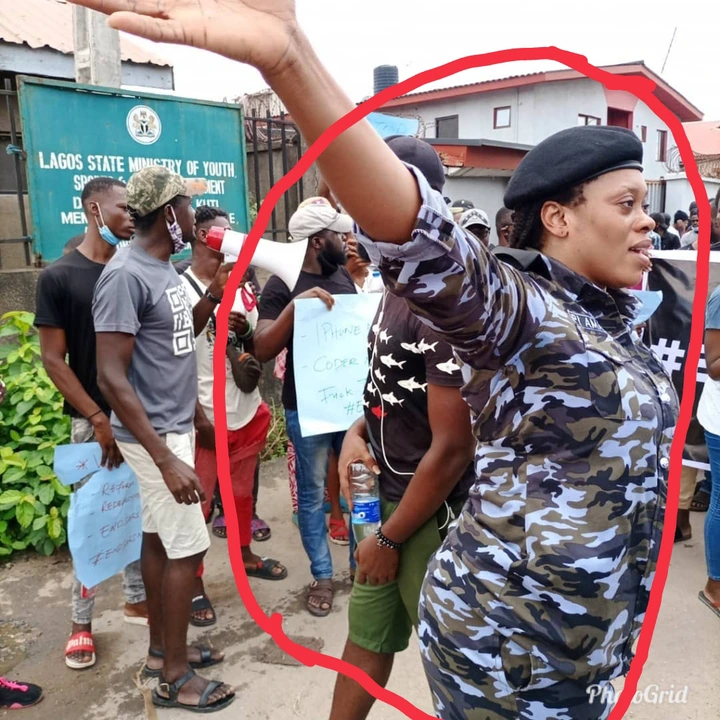 See some reactions from social media users: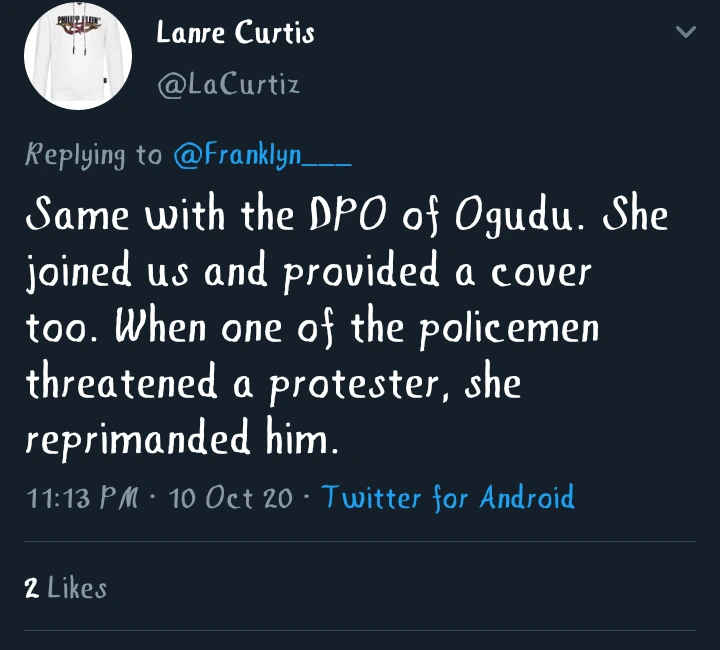 @LaCurtiz said: "Same with the DPO of Ogudu. She joined us and provided a cover too. When one of the policemen threatened a protester, she reprimanded him"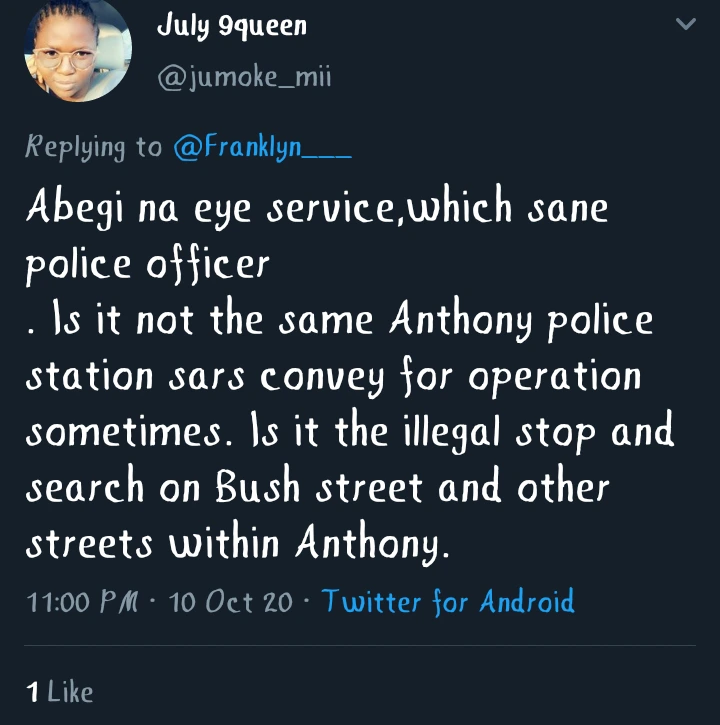 @July Queen said: "Abegi na eye service,which sane police officer. Is it not the same Anthony police station sars convey for operation sometimes. Is it the illegal stop and search on Bush street and other streets within Anthony".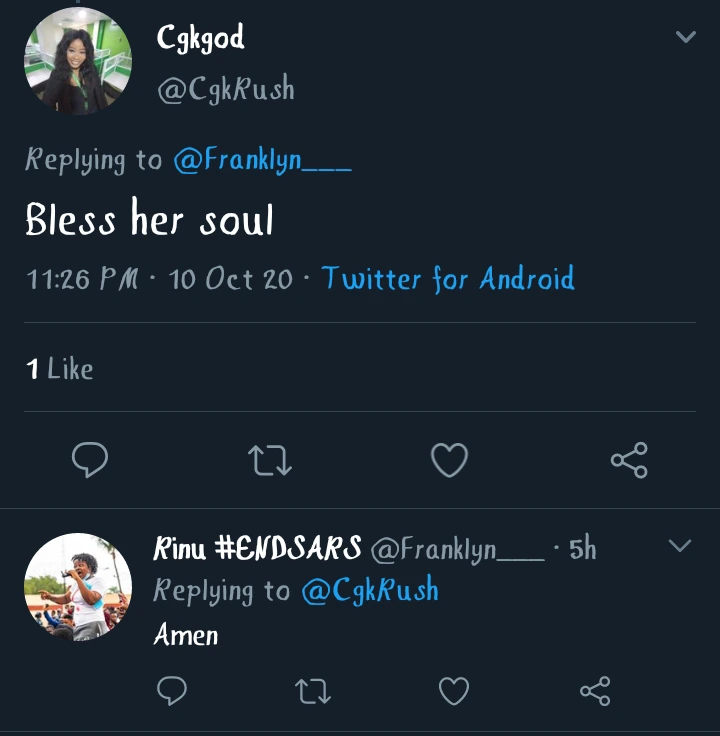 @cgkgod said: "Bless her soul"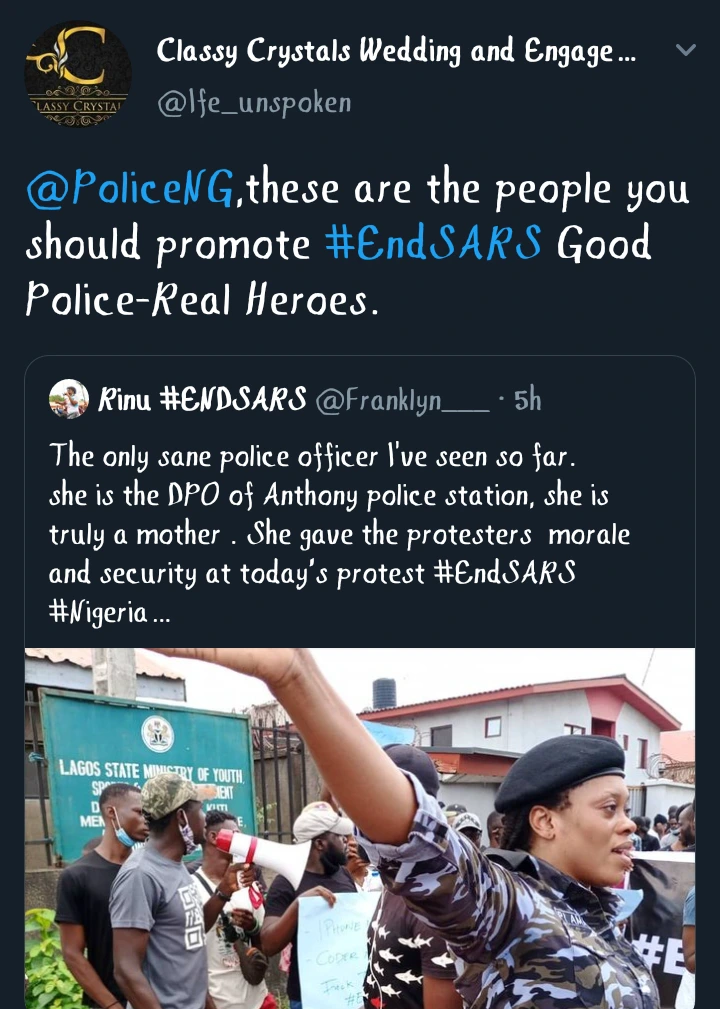 @ife_unspoken said: "@PoliceNG,these are the people you should promote #EndSARS Good Police-Real Heroes".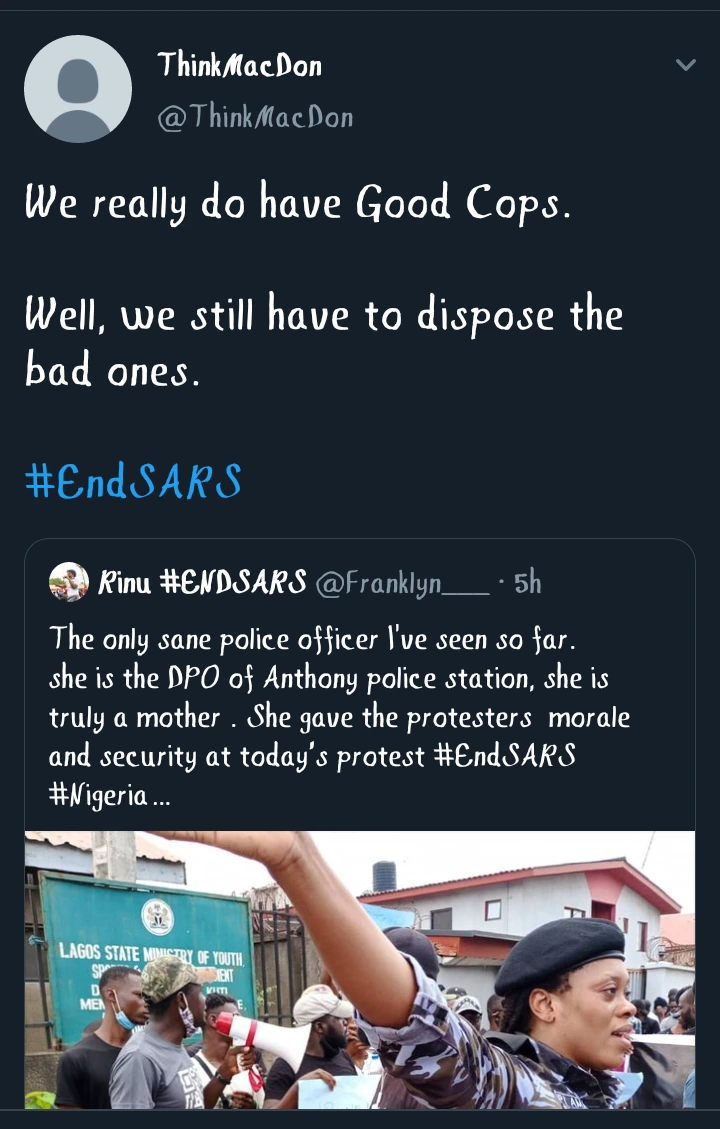 @ThinkMacDon said: "We really do have Good Cops. Well, we still have to dispose the bad ones".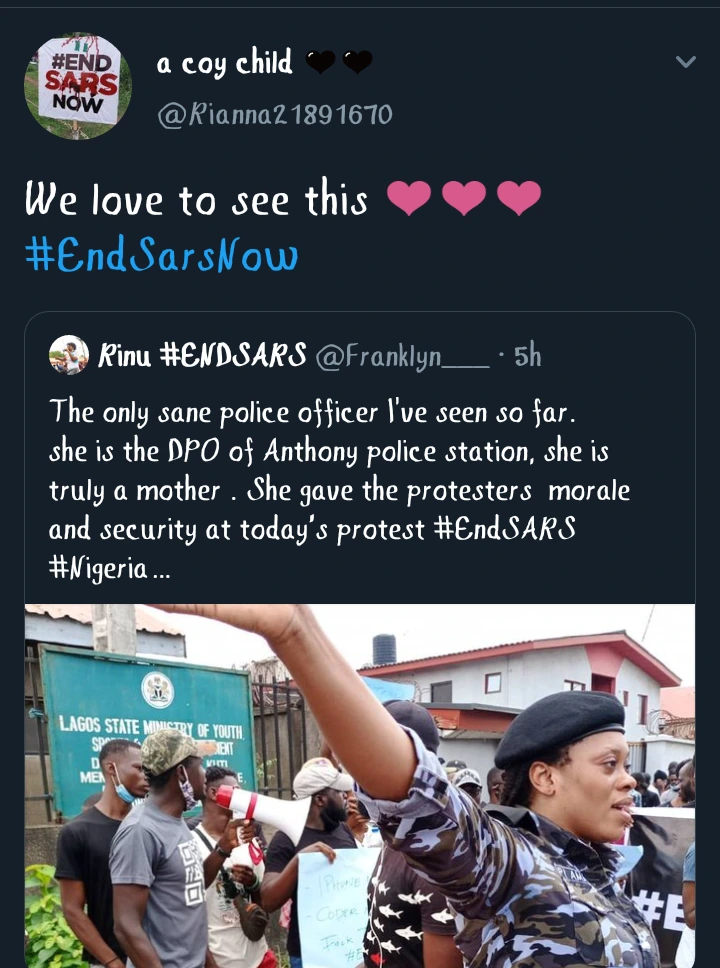 @a coy child said: "We love to see this ❤️❤️❤️".