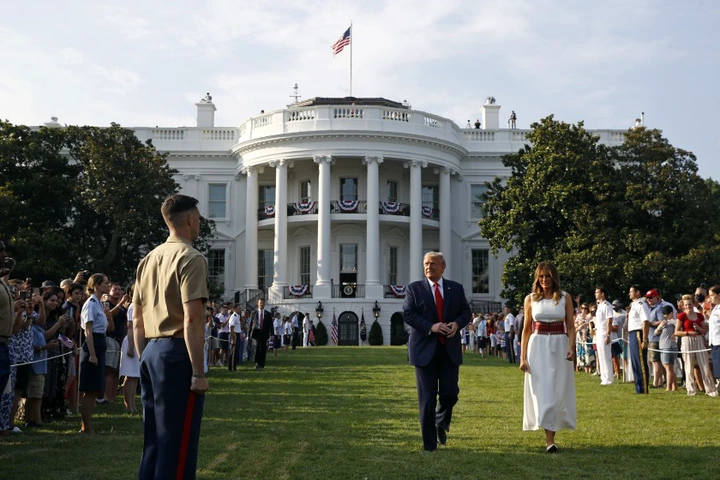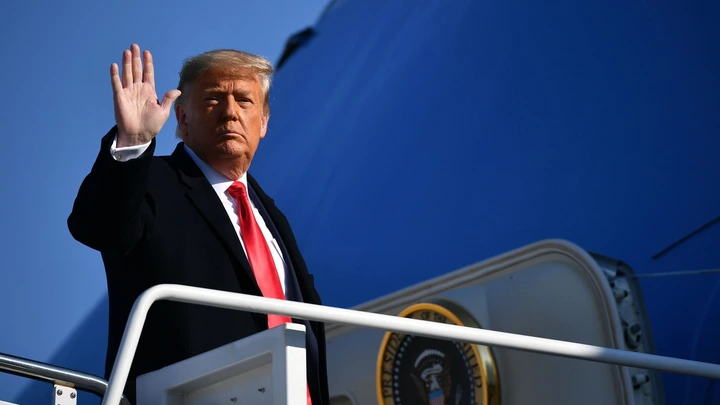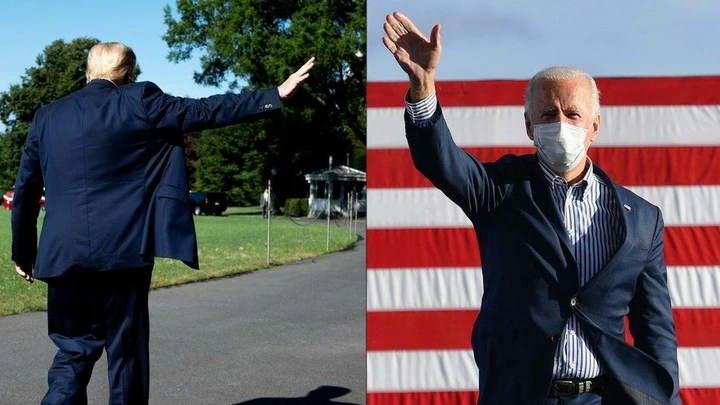 President Donald Trump of the US will be officially vacating the White House today as his tenure ends while Joe Biden is set to take over power.
Trump is leaving the seat of power reluctantly after continuously alleging fraud in the 2020 US presidential election that Biden was announced as the winner. Trump may continue with the legal battle to challenge the outcome of the election if he wishes to.
But, the fact that Trump agreed to allow a peaceful transition of power to Biden was as a result of the serious condemnations he received after his supporters stormed Capitol Hill to stop Biden's certification two weeks ago. The heat that came his way was too much for Trump to bear as many people accused him of backing his supporters who committed acts of insurrection.
This article sets out to discuss the three major things that may happen to Trump as he vacates the White House today for Biden to take over power in the US. Vacating the seat of power means that Trump no longer enjoys Presidential immunity and other privileges he hitherto enjoyed while in power. Now, that Biden of the Democratic Party is taking over from the Republican Trump, he may allow the law to take its due course on immediate past President.
First, US Senate may approve Trump's impeachment
The US Senate would have sat to decide Trump's impeachment today. But, it may take place on another day since Biden's inauguration is today. The Senate may choose to approve Trump's impeachment as many of them are against him especially the Democrats who have always wanted to remove him.
Now, some fellow Republicans may also vote in support of Trump's impeachment due to his alleged role in the Capitol Hill insurrection. On the other hand, Trump may be lucky to get the Senate reject his impeachment. Who knows which one may happen.
Second, Trump may be banned from holding political/elective post in the US
If the US Senate approves Trump's impeachment, then it will come with more losses for the outgoing President. Most importantly, if that happens, Trump will not be able to hold any political/elective post in the US and that will kill his political career in the US especially as he may be planning to give the presidential seat a shot in 2024. Also, if his impeachment is approved by the Senate, Trump will go down in history as the US President that was impeached twice and it later got the Senate approval. That is not a good record at all.
Third, Trump may face trial and punishment
This is the height of it all. Among other things that Trump did as the President, the last straw that broke the camel's back was the Capitol Hill incident where he was accused of inciting his supporters to commit act of insurrection. Now, if the two things listed above happen as plans are on the way to make them to happen, then Trump may as well be charged.
Many Democrats insist that impeaching Trump is not enough and they maintained that he should be tried for inciting insurrection in the US. Many people support this idea. But, will Trump actually face trial? If he eventually gets impeached by the Senate, then he may as well be tried. Who knows the punishment the court may slam on Trump after trial if he is found guilty?
However, Trump may be lucky if he could forgive himself and others like he made moves to do earlier. But that seems not to have succeeded. Trump may still be lucky to get Senate pardon or Biden may decide to grant him pardon in an extraordinary show of mercy to calm down the US polity amid the serious tension that it has been facing.
What are your thoughts on this article? Feel free to drop your comments.