Exchange Rate of Dollar to Naira in black market is usually different from the general exchange rate.
As of 29 July 2020 at 6:00 am, Dollar to Nigerian Naira exchange rate stood at 1 USD = 389.29 NGN and 1 USD = 475 NGN in the Nigerian black market.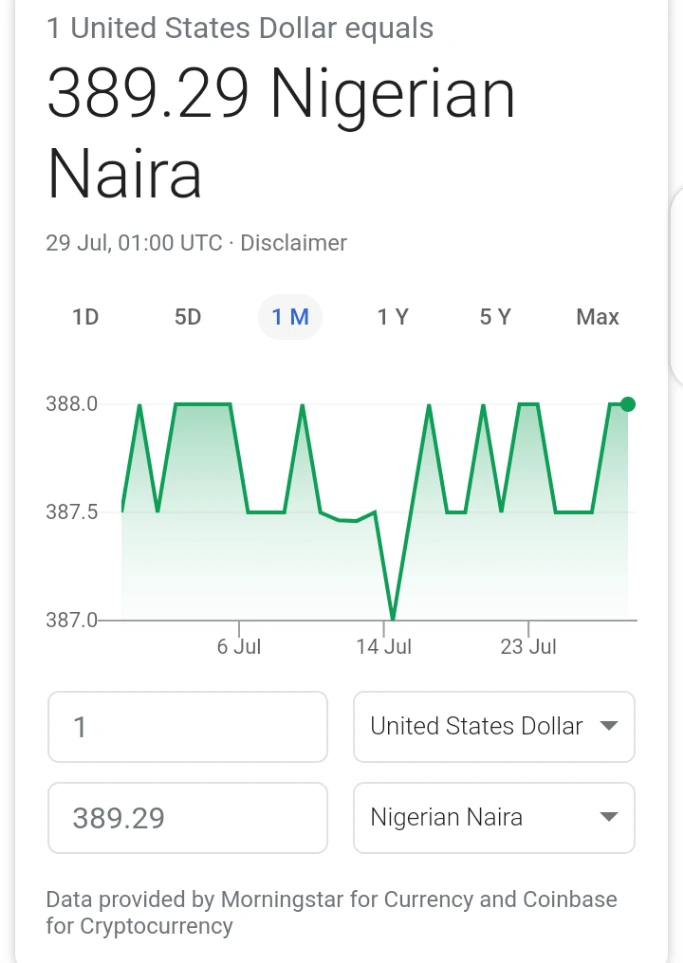 One dollar is currently worth 475 Nigerian Naira in the black market today and when compared to the previous rate of N472, the exchange rate in the black market has increased with a difference of N3.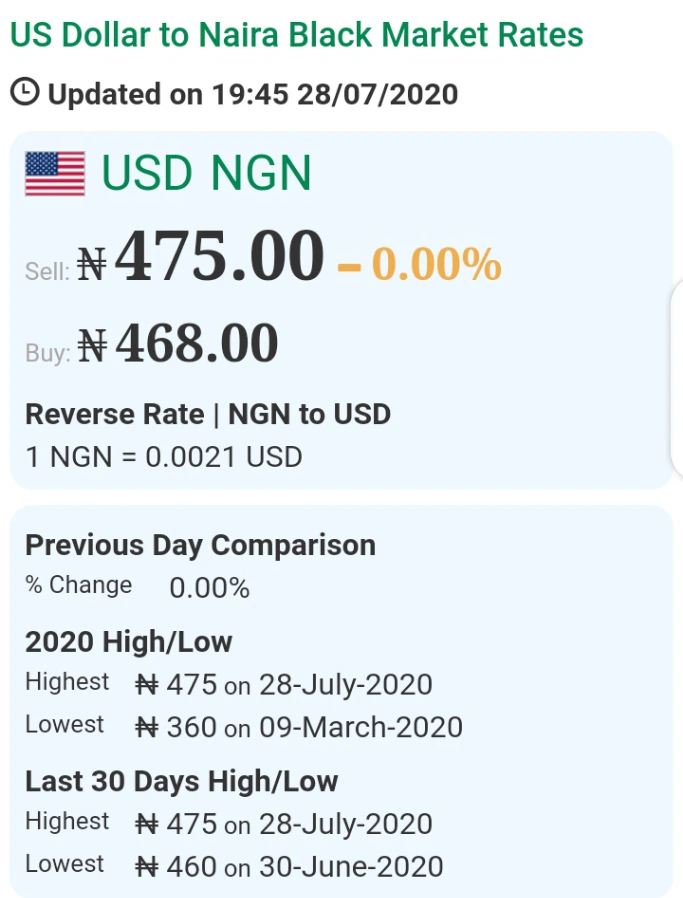 In 1993, the naira was exchanged at N17 to $1. As of today, the current exchange rate of the US Dollar to Nigerian currency Naira is N389.29 and this basically means that for every $1, you get an equivalent of N389.29.
$10 = N3,892.9
$100 = N38,929
$1000 = N389,290
Currently, the US Dollar is standing at ₦475 in Black Market today, July 29, 2020. The dollar rate to naira started this week at ₦475 in the black market on Monday, July 27, 2020. This means that there is no movement for the US Dollar rate against Naira this week.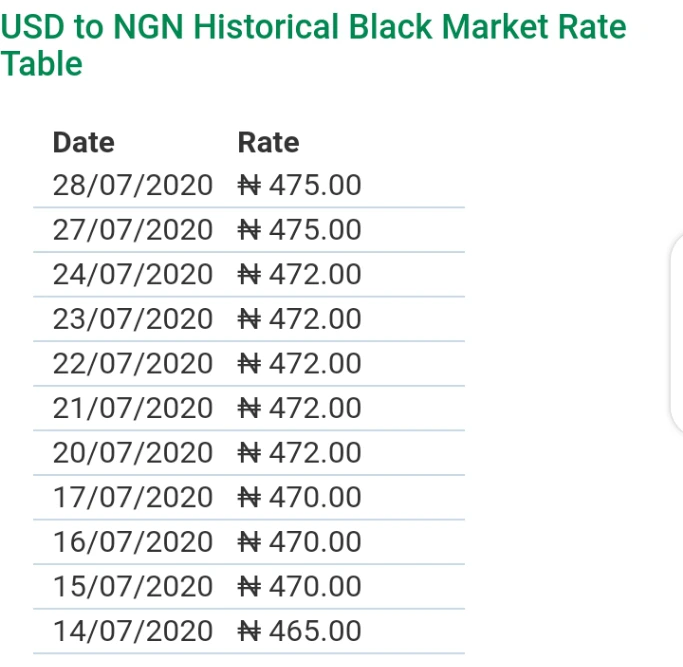 Do you still hope and pray that one day, Nigeria will get to the exchange rate of dollar to naira at $1 to N1? Is it possible in this present administration? Share your thoughts in the comment section and share this article with your friends and family.