My experience when my last daughter was dying – Bishop David Oyedepo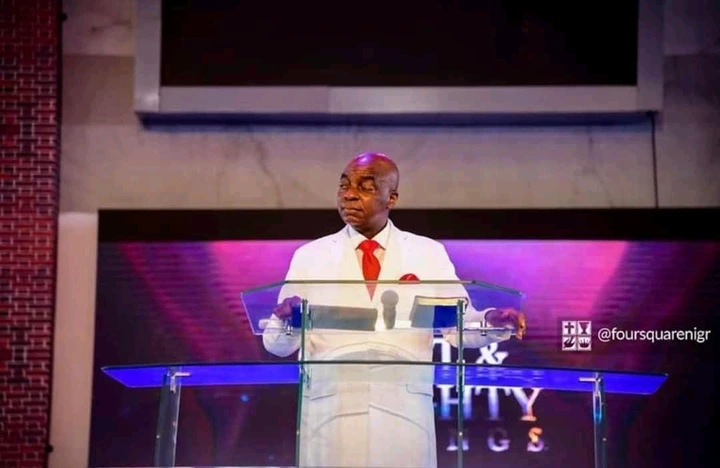 Bishop David Oyedepo, the General Overseer of the Living Faith Church Worldwide spoke at the Foursquare Gospel Church 66th Annual Convention themed 'Great And Mighty Things. At the end of his message, he revealed how God healed his last daughter who was dying
When our last daughter was dying, the doctor confirmed that every system had broken down," he said. He went to the office and saw them carrying his daughter to the hospital. He went to the office and had a good time of exaltation with the brethren, the staff and then went to his office and shut the door with a huge smile on his face. "Jesus, I know there must be a way out, in ten minutes four striking lights from Heaven came," he said. He said that that ended it and the light was so strong. He asked them to go read something over her and her body was strong and back to life.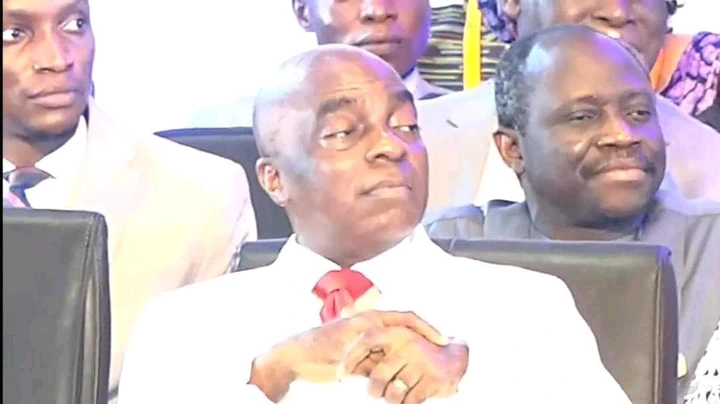 He said that joy and rejoicing may make you look like a fool but it is your easiest access to light. He said that he and since he is serving the Lord Jesus, there must be a way out. He said, son, hold it. And then first light, second light, third light, fourth light. I didn't go to the hospital. I just sent it, I said read it over her. Please rejoice. Get off the companies of joy breakers. 'How are you today? How is town, you know how rough things are? I have never seen life like this in my life. Nothing is working in this country. Abi, is anything working? He wants you to join him. When they call me, 'oh, good day sir, how are things? I said great.
He then finally revealed that his wife was dying for over a year and nobody had room to come and greet him. Joy unspeakable, full of glory. I decree that you won't block access to light to yourself.
Source: Church Gist