Why Danny Young sent N30 to his old school mate that asked for N30,000
Singers Danny Young took to his Instagram account to share a chat between him and an assumed old schoolmate who chatted him up to ask for N30,000 from him for the very first time, so to take care of his pregnant wife. From the chats, his assumed schoolmate threw insults at him because he (Danny) asked why he never cared to check up on him all these years, but later became humble as soon as Danny asked for his account number.
Instead of sending the assumed amount, he sent 30 naira to him and here's why he did so.
See link below:
https://www.instagram.com/p/CVitPVhIDW5/?utm_medium=copy_link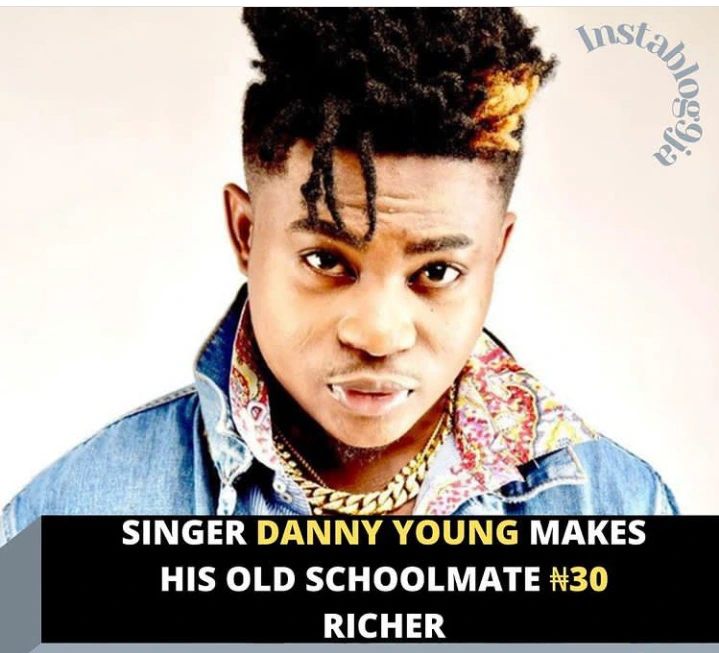 To teach him never to feel entitled whenever he's asking for anything:
A lot of people usually think that once their friend or someone they know makes money, he's automatically expected to help those around whether they do check up on him or not. His assumed old schoolmate obviously had the self-entitlement spirit in him, and Danny, even though he couldn't recollect who he was, decided to teach him a greater lesson.
Although he would have simply turned down helping him, because he later apologized as soon as he was asked to send his account details, it's apparent that the reason for his assumed humble state all of a sudden was because of the glimmer of hope that Danny gave him.
Do you think Danny went too far with the lesson he wanted to teach him?
photo credit: Instablog instagram