The story of how Singer Judikay and her husband met, should teach young people that marriage is sacred
One of the things young people should understand is that marriage is sacred. This is because, marriage isn't just a union of two persons physically, it is a union of two persons who have accepted themselves in flesh and in spirit. They are willing to exchange their lives through the process of recreation and have offsprings who would carry their both efforts.
Marriage being sacred doesn't mean it belongs to Christians or any religious set of people, it means marriage is nature's gift. This is why a person would leave thousands of people he has met in his life, and look for another person from a far away land.
Judikay and her husband, Pastor Anselm have shared their story of how they started their relationship through a fan page on Facebook. According to the information provided through the page identified as Rhema Channel Fan page, which is specifically for Judikay, Pastor Anselm revealed the day he knew that Judikay was his destined wife.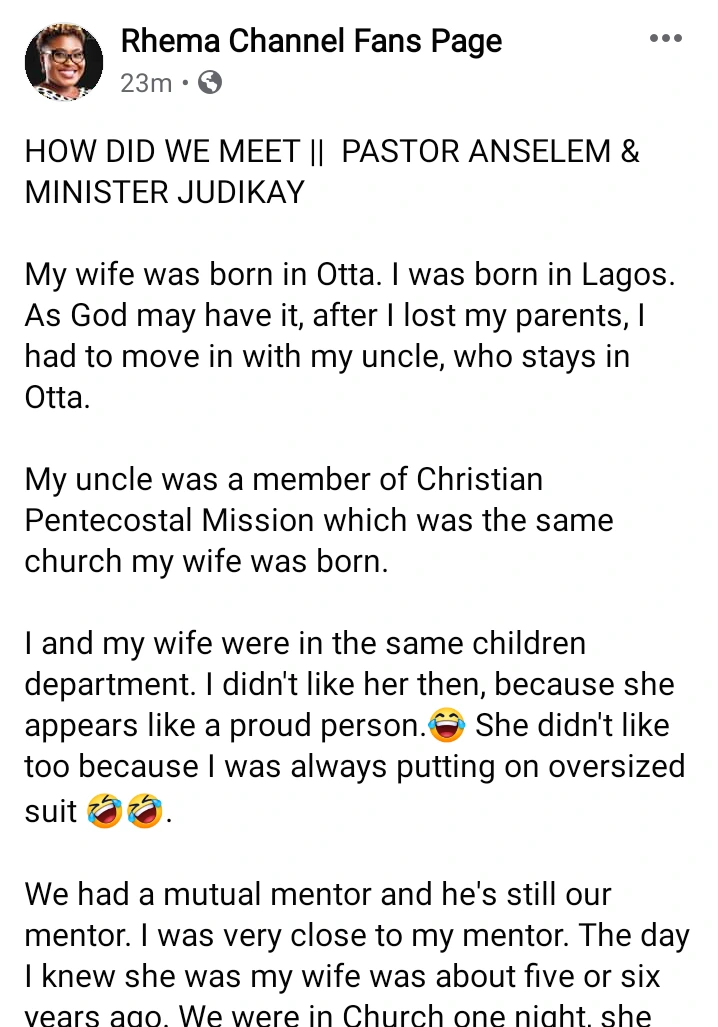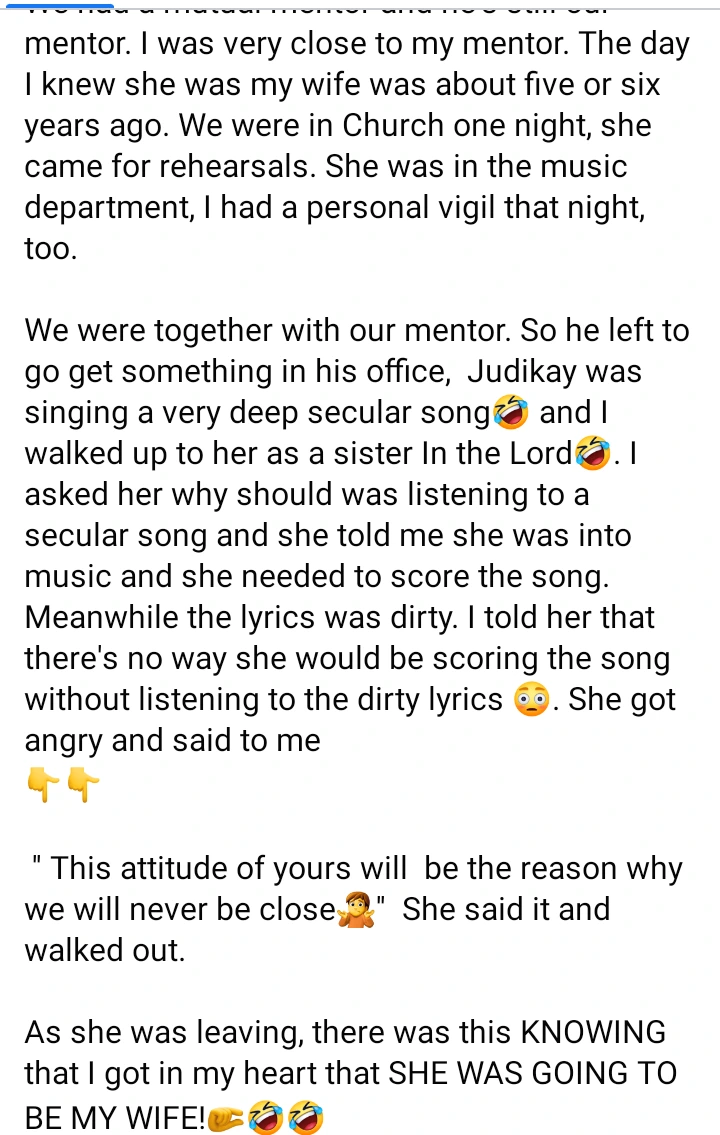 Pastor Anselm narrated how difficult it was for him to get along with Judikay at first, not until the night he had that strong feeling that he spoke into existence that she was his wife.
This is to prove to people the power of strong instincts. Finding a life partner may be very difficult, but with a strong instinct, vision and a clear and defined intention, it could be easier
Many people sojourn about finding a life partner because their intentions are not defined. Defining one's intention means, being ready and acting ready. Some people are ready but they do not act according to their readiness, and this distracts their focus when finding a life partner.
Therefore, learning from this couple, marriage should be rooted in clear vision and strong instinct. These make it sacred and worth living and dying for.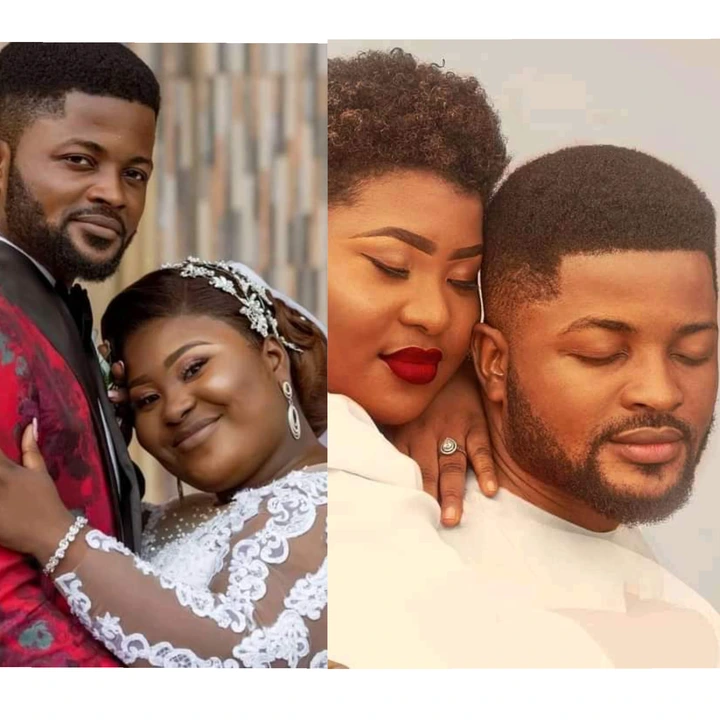 Image source: all images in the article were sourced from Rhema Channel Fan page on Facebook.