Style Tips From Actress Adesua Etomi On How To Look Simple And Stylish (Photos)
What is a simple style? It is all about comfortable, cosy outfits that can be worn everywhere. The soft clothing trend combines comfort with style. To illustrate exactly how you can welcome this trend, you can get some styles inspiration from some of our favourite celebrities.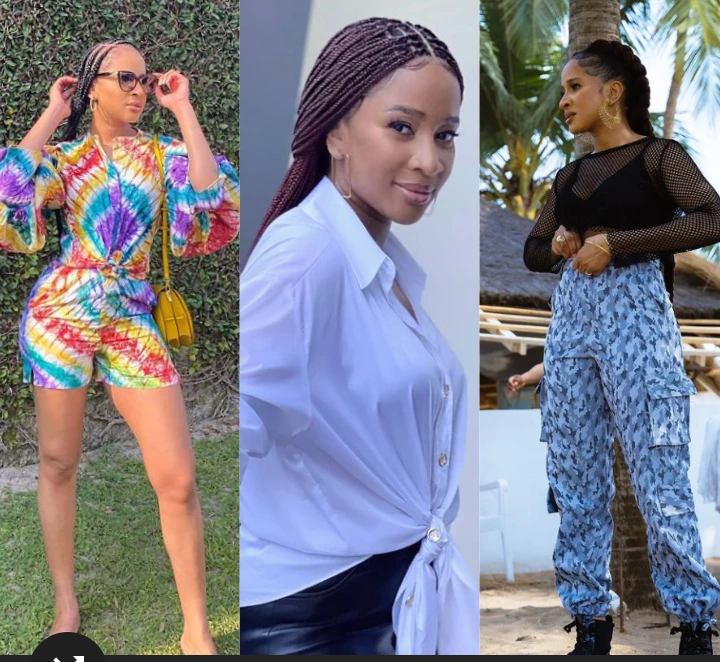 Nollywood actress, Adesua Etomi is well-known for her lovely fashion sense. Her personal style is simple and stylish. The stunning actress occasionally dazzles her fans and the fashion world. She stuns on a regular day and she keeps her fans excited with her fresh take on fashion. If there's one celebrity to look to for inspiration when it comes to simple outfits, it's Adesua.
READ ALSO Elegant female hairstyles suitable for any nature of event
Here are Adesua's style tips on how to look simple and stylish.
1. Who says you can't wear a cargo pant and still make a style statement? Pairing a see through top with a lovely cargo pant and black boot, Adesua looked gorgeous.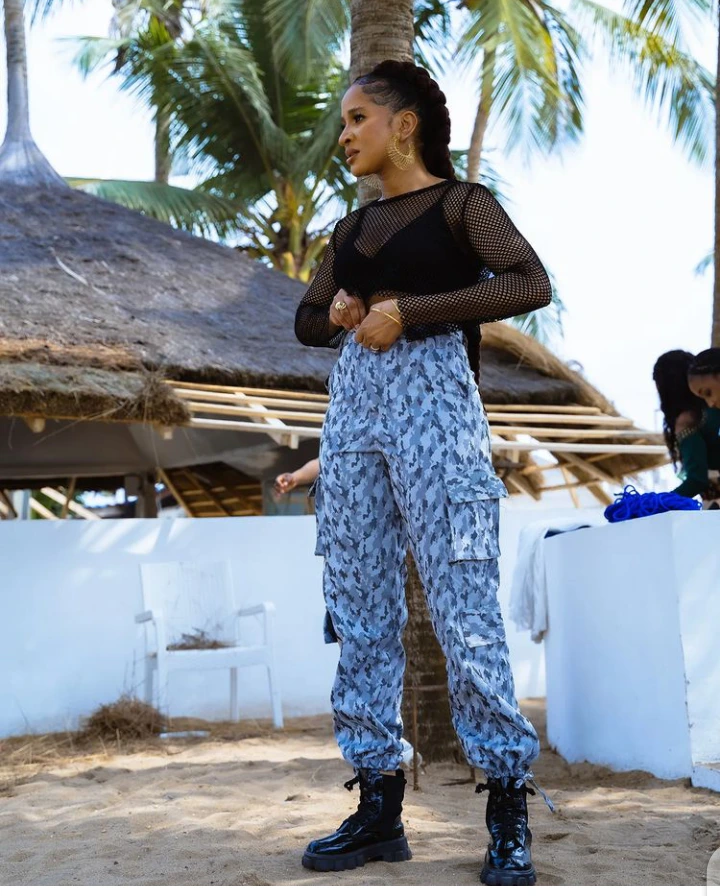 2. Playing with chic prints can make your day a whole lot lovely and brighter. Take cues from Adesua Etomi on how to choose cute and matchy prints in a super-comfy outfit!
3. Want to look cool but can't seem to get out of your ripped jeans? Adesua Etomi demonstrates how to dress calmly in ripped jeans by wearing them with a black top and jacket. You can also complete your look like Adesua by wearing a stylish pair of glasses.
READ ALSO Naked intruder breaks into home, tries on clothes, swims in pool and kills family pets (photos)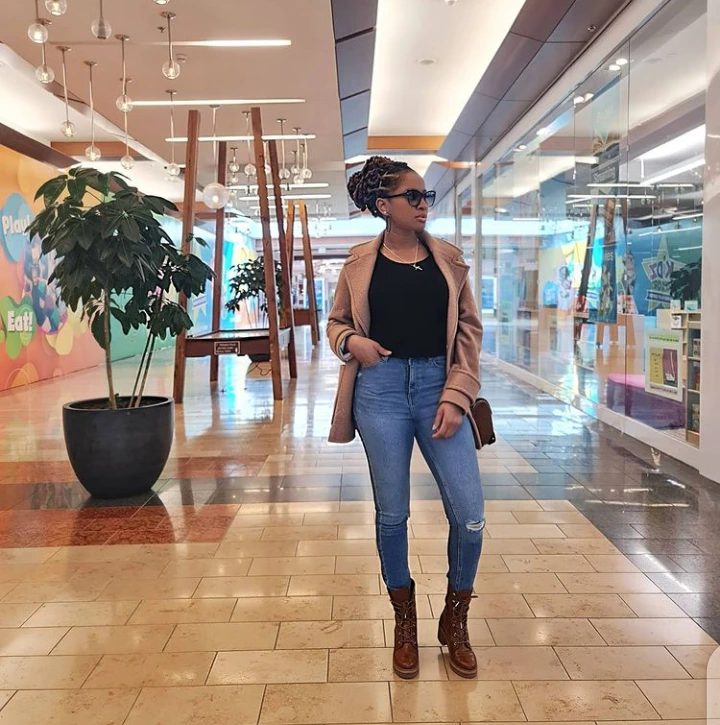 4. Borrow a shirt from your boyfriend, or if you're married, borrow from your husband, and follow Adesua's lead by styling it with a pair of leather pants. Take a cue from Adesua when it comes to striking the right balance.
READ ALSO Corporate outfits for professional ladies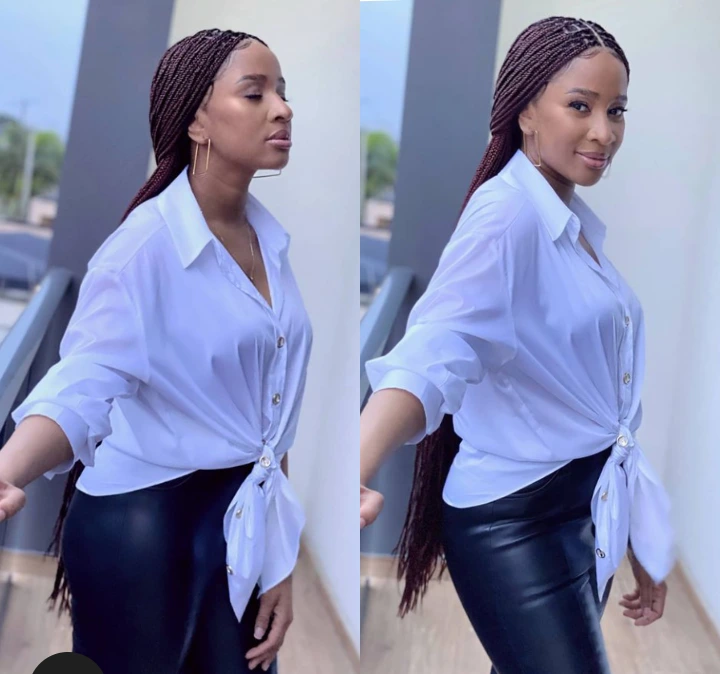 5. Adesua Etomi's look is simple, snug, and chic. Rocking this stunning romper outfit with a nice hairdo is a great way to ease into the fashion game while not sacrificing comfort.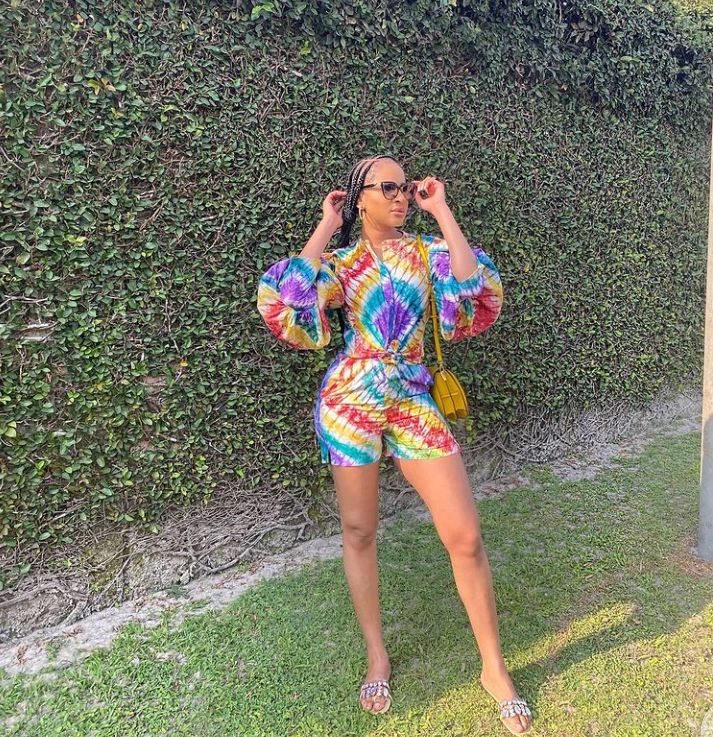 Photo credit: Instagram