Kpokpogri's Leaked Confession: Here are 2 aspects Janemena needs to focus on at this moment
Sometimes, when a rumor comes out, there is often a fair probability of a 50% Truth AND a 50% False. But, then again, the probability that a rumor becomes a Truth can even go over 60 – 70% in some peculiar cases. Perhaps, the curious situation of the alleged private relationship between Prince Kpokpogri & Instagram dancer, Janemena, could be classified as one of such peculiar cases.
Notably, Prince Kpokpogri was the estranged lover of Nigerian actress Tonto Dikeh before they eventually broke up some weeks ago. Yet, before their evident breakup, Tonto had subtly hinted on social media about an alleged secret private relationship between her ex-lover, Prince Kpokpogri, and popular Instagram dancer, Janemena (she's married). She (Tonto) also hinted that he allegedly has got the s*$tapes of Janemena in his possession. However, some of us did not pay full attention to what the actress was trying to say at that period, as some observers felt she was only trying to gain attention. But now, in a sudden twist to the allegation of infidelity against the popular dancer, a new audio confession has just got leaked by reputable blogger, GistloversNG. In the audio leak that has now gone viral on social media, the audiotape revealed the voice of Prince Kpokpogri having a chat with an apparent female friend. And, he particularly confessed about him having slept with the dancer many times. Also, that even though Janemena is married, he further stated that he still fantasizes about her.
And, as if the leaked audio confession from the Prince wasn't even enough headache already, the latest reaction of Janemena herself has just been described as equally 'shameful', according to some observers.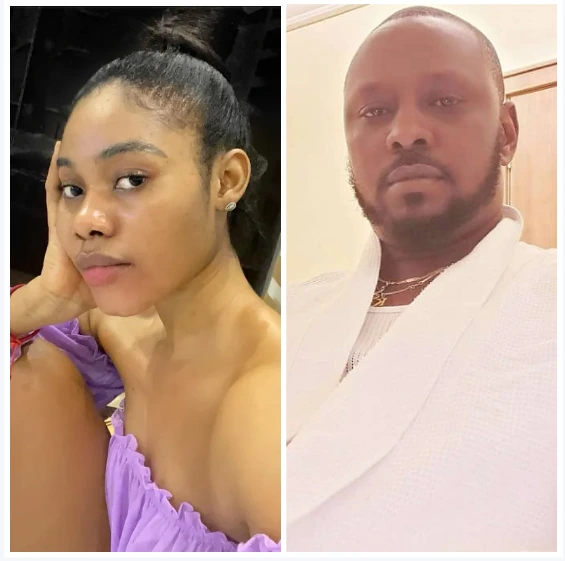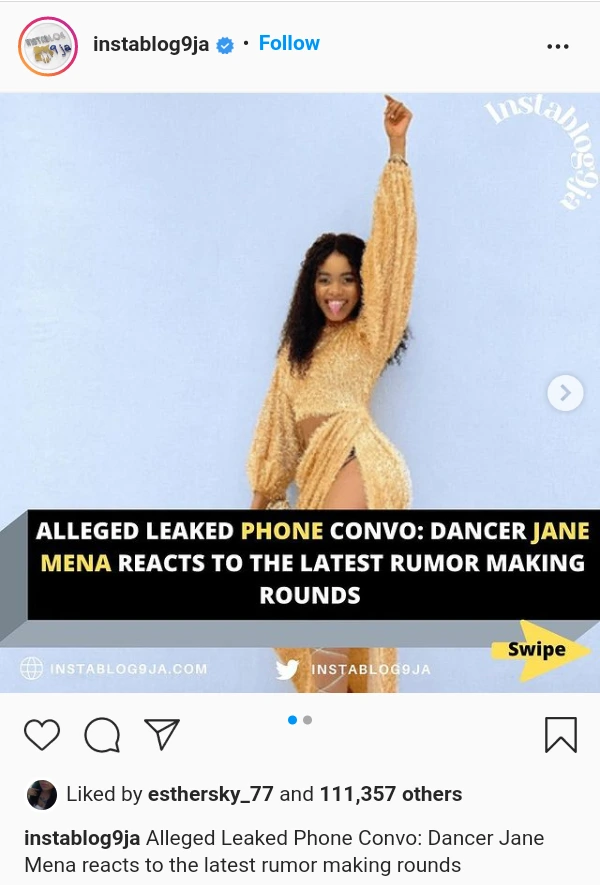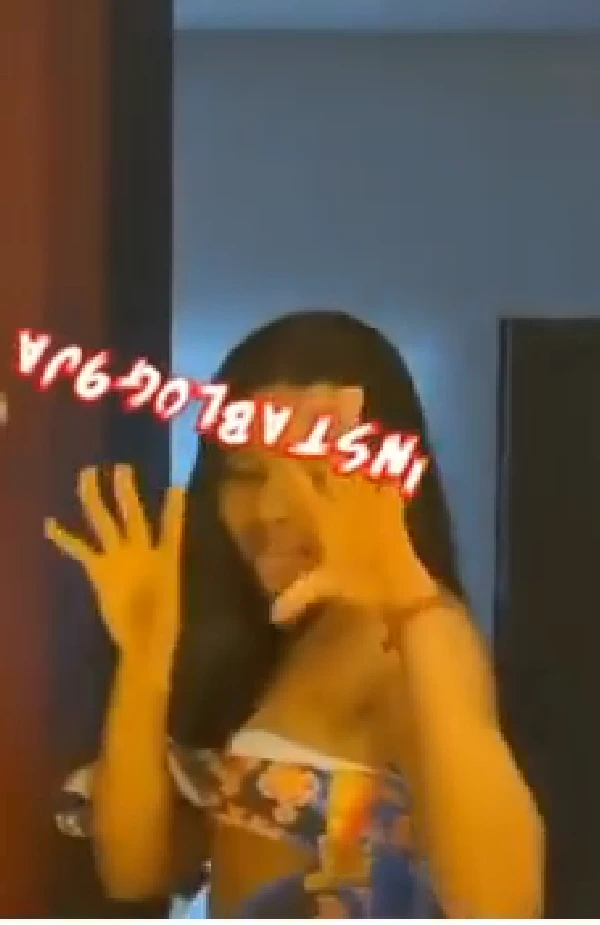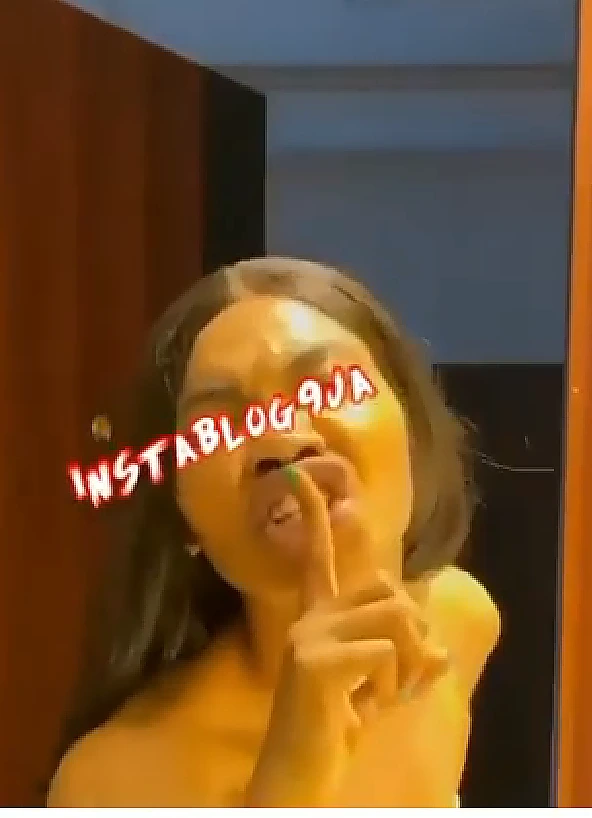 * Popular Instagram dancer, Janemena reacting with 'hush' gesture to the latest audiotape leak exposing her alleged private affair with Kpokpogri | Screenshot courtesy: Instablog9ja
In her latest reaction to the sudden audio leak, the popular Nigerian dancer, Janemena, shared a short video on her Instagram page where she was seen giving her critics some big 'hush' gesture & some quick twerk-dancing as usual. Already, some observers (and critics alike) have condemned her reaction, and they think that she probably still doesn't fully understand the gravity of the mess she has gotten herself into.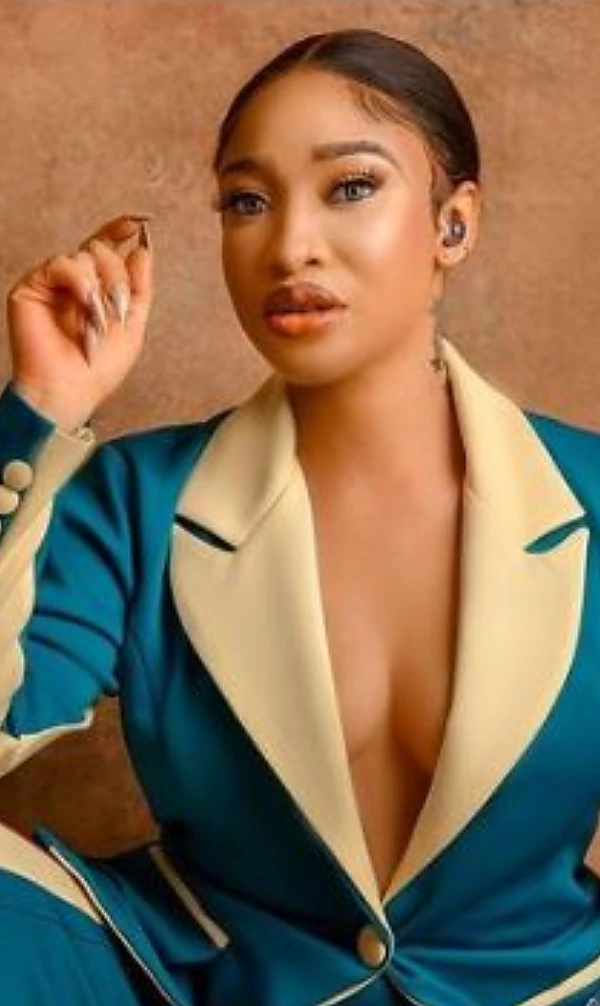 * Actress, Tonto Dikeh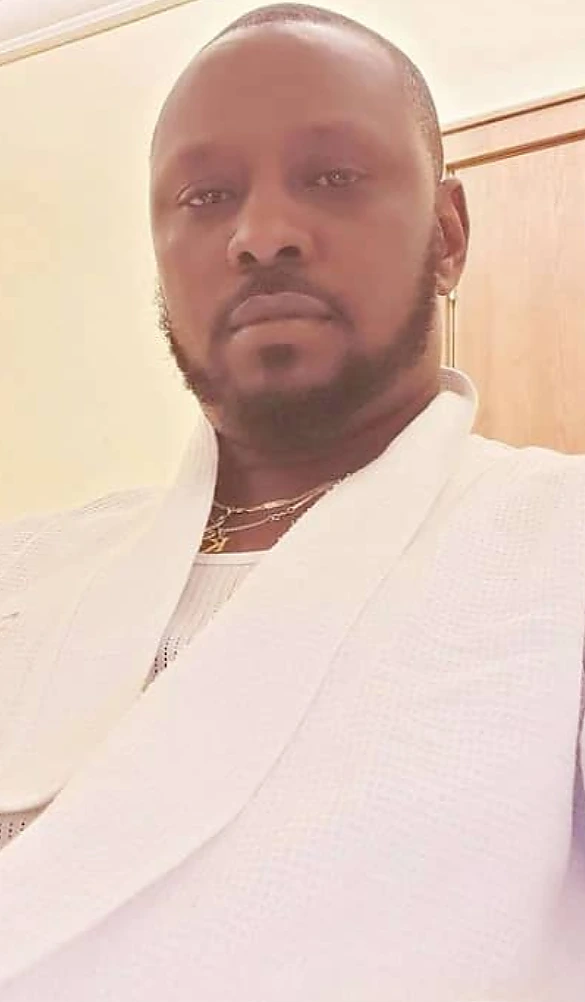 * Tonto Dikeh's ex-lover, Prince Kpokpogri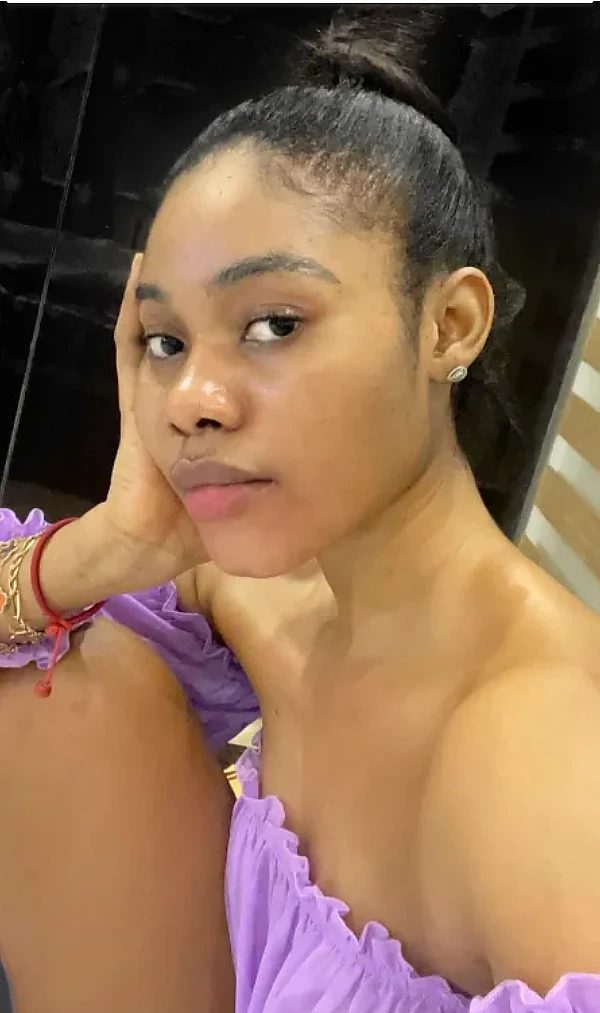 * Instagram dancer, Janemena
Though, for me, I believe that Janemena understands the damaging situation that she is into; and, I think she is just trying to put on a brave face on social media to disguise and look like she is unbothered at this time. In reality, I know she is already feeling the heat deep down from this whole new leak, and, honestly, I can only feel sorry for her. Nonetheless, I think she can still redeem herself from this apparent damage; thus, I'm suggesting 2 notable aspects that she needs to adequately focus on at this troubled moment, as outlined below:
(1) Janemena needs to take a break away from social media: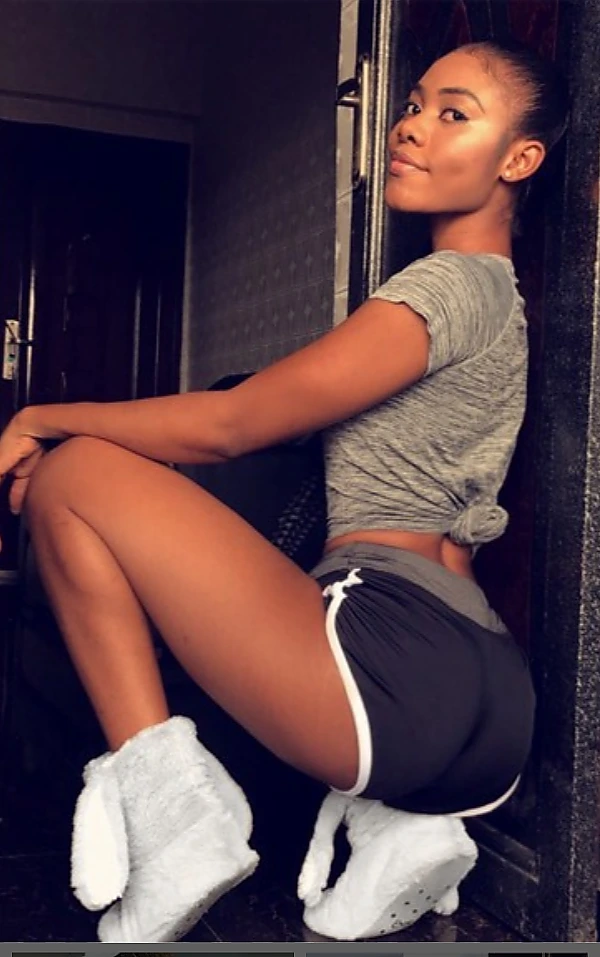 First, I believe she should stop fooling around on social media, and she simply has to stop trying to pretend to be unbothered in this situation. We are all humans, and, for a fact, I know that this type of leak hurts so badly that it can ruin one's psyche so bad. Maybe, at this moment, the good thing is that, even with the audiotape leak, it is still not convincingly proven that she was practically having a private affair with Kpokpogri. But, the bad news is that her brand image is getting some bits of negative attraction at the moment. Thus, I think this might be a good time for her to take a short break away from social media, maybe a break for 2 or 3 weeks. Indeed, she needs a clean slate of a positive mindset and some encouraging attraction too.
(2) Janemena also needs to find possible ways to regain the trust of her husband & his family: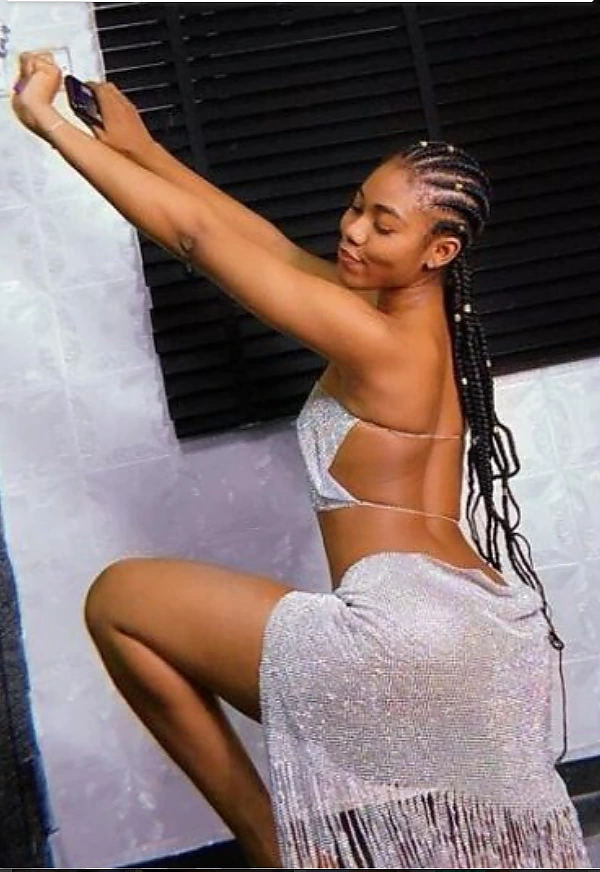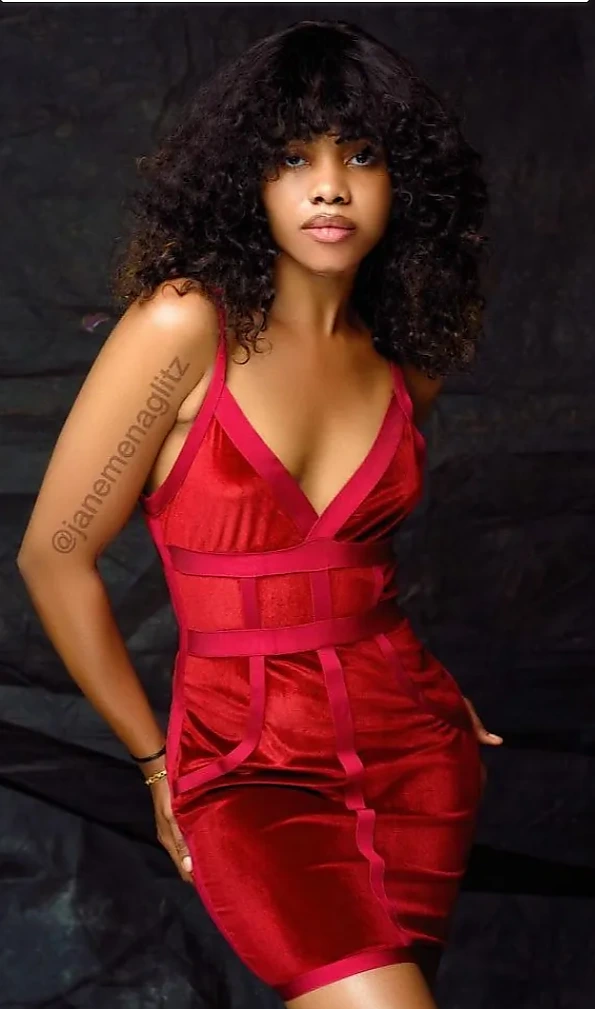 In all the unfolding drama around Janemena, we just cannot overlook the feelings of her husband at this particular period. Analyzing the mood from afar, I think her husband would be having some private mixed feelings already. And, I think it is just normal for him to feel that way, especially after the release of such a damaging leak like that. However, I still believe that the husband loves her very much, and he is desperately wishing that all these allegations against his wife are not true. That simply shows that he has genuine trust in his wife, regardless of the odds. But, it is now up to Janemena herself to find possible ways to regain her husband's trust. And, she needs to recover that significant level of trust not just with her husband, but also with his extended family.
Do you think Janemena needs to take a break away from social media at this moment?
Share your comments.