Kanye's attacks on me is more hurtful than any TikTok North might create – Kim kadashian responds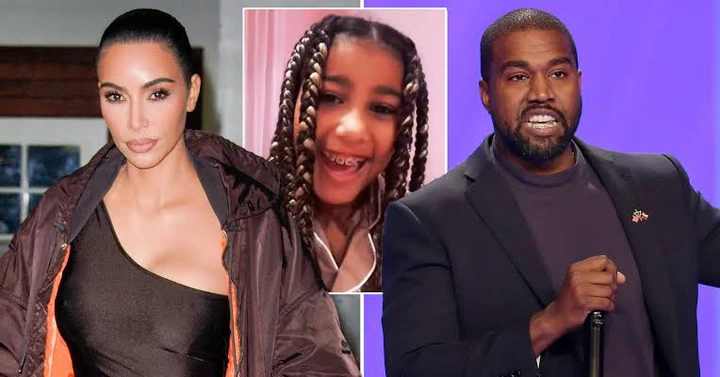 Reality TV star Kim Kardashian has taken to social media to defend herself after her ex-husband Kanye West publicly criticised her for allowing their daughter North West to use TickTock.
READ ALSO "My own side of the story": Mason Greenwood's 18 year old girlfriend and accuser speaks for the first time since making rape and assault accusations against the footballer.
Not long ago, Ye took to Instagram to post a screenshot of his and Kim's first daughter, North using TickTock. He sought for advice on what he should do concerning his daughter who was being put on TikTok against his will.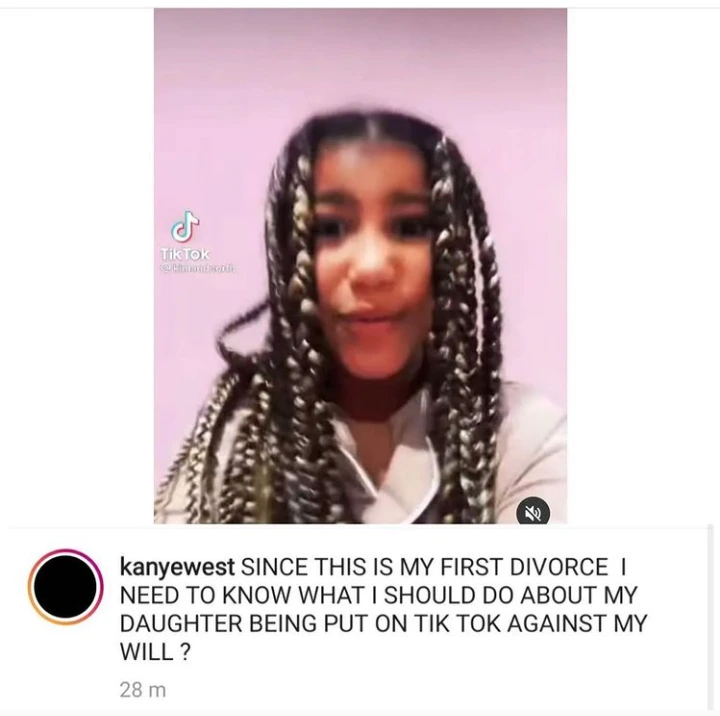 Though it's not the first time Kanye West made it known that he's not happy seeing his daughter on TickTock, but bringing the matter on social media prompted Kim to exonerate herself from blame. She revealed that Kanye's constant attacks on her is more hurtful than any TikTok North might create.
READ ALSO Jealous?: Kanye West Allegely Dating Julia Fox, Kim Kadashian Reacts
A
Kim K made it known that she is doing her best to protect their children and to allow them express themselves in any way that brings happiness to them. She said that their divorce is very difficult for the children, but Kanye's obsession with trying to manipulate the whole situation is causing more pain for everyone.
The KUWTK star stated that she wanted a healthy co-parenting relationship with Kanye but he continues make it impossible every step of the way.
Read her full statement below;