"I'm Not Signed Under Don Jazzy Or Any Record Label" -Singer Salle Reveals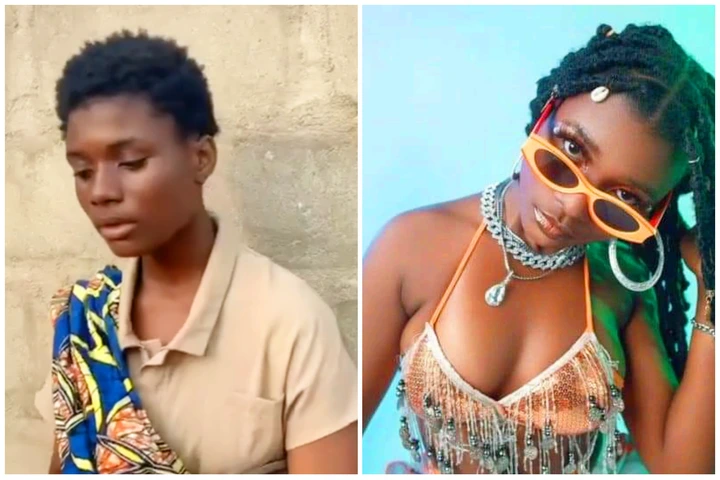 Salle is an artist who rose to fame as the singing hawker thanks to her beautiful voice that made her go viral on social media. She made headlines in September last year after it was said that Don Jazzy wanted to sign her with Marvin records. It was also reported that another record label was dragging to sign her as well
well.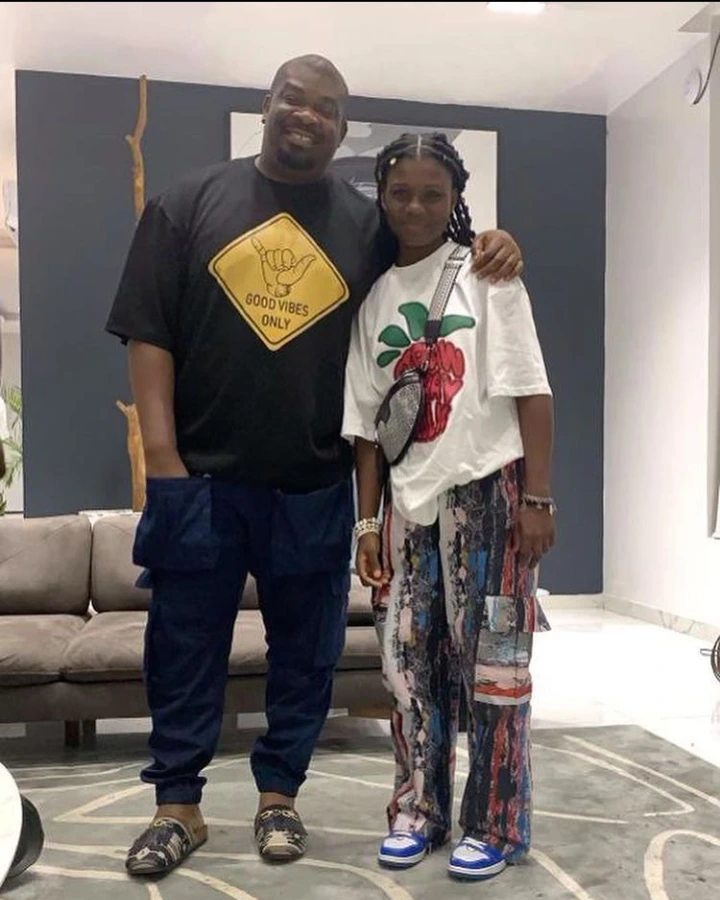 (Salle and Don Jazzy)
However, in a video that was shared recently by Salle on Instagram, she revealed that she has not been signed by Don Jazzy or any other record label since she rose to fame. She said that she's been fighting alone secretly and it's the support of her fans who has been helping her so far.
She also added that she's open to bigger and better opportunities. She ended the video by appreciating those who have been streaming her song, her fans, and supporters, she urged them to continue supporting her and she also disclosed that there's a new melody coming soon.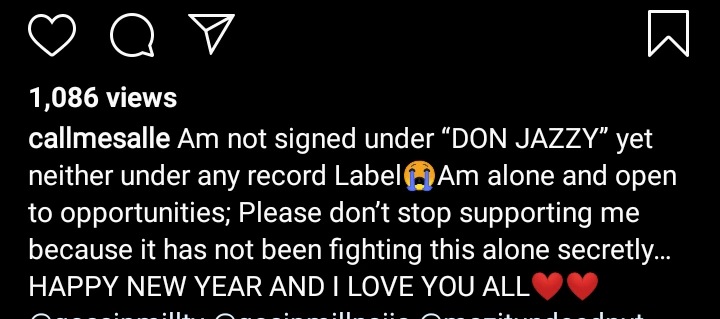 CLICK HERE to watch the video.