" i can't hide it again" Congratulatory messages are in order as Blessing Okoro shares pregnancy photos and video on IG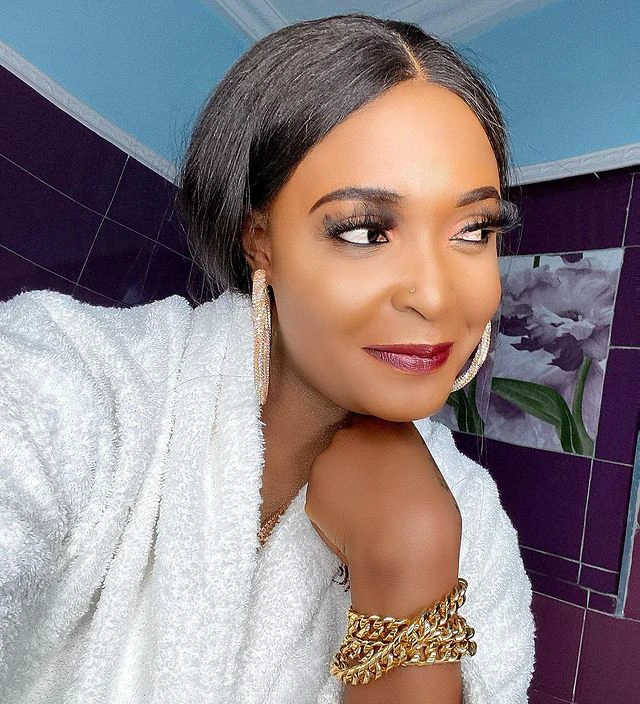 A few hours ago a popular relationship therapist/expert Nkiru Okoro best known as Blessing CEO took to her verified Instagram page to share a video of herself as she says "I can hide it again, I'm pregnant"
This beautiful single mother of two who seems like she was joking didn't say many words as she noted that she couldn't continue to hide it anymore, as she went on to say that she is pregnant and as such, she wants everyone to rejoice with her.
She, however, expresses worries over what people might say about her as she stated that she is a relationship expert who does not even have an affair and now she will be seen as one who is pregnant without a husband.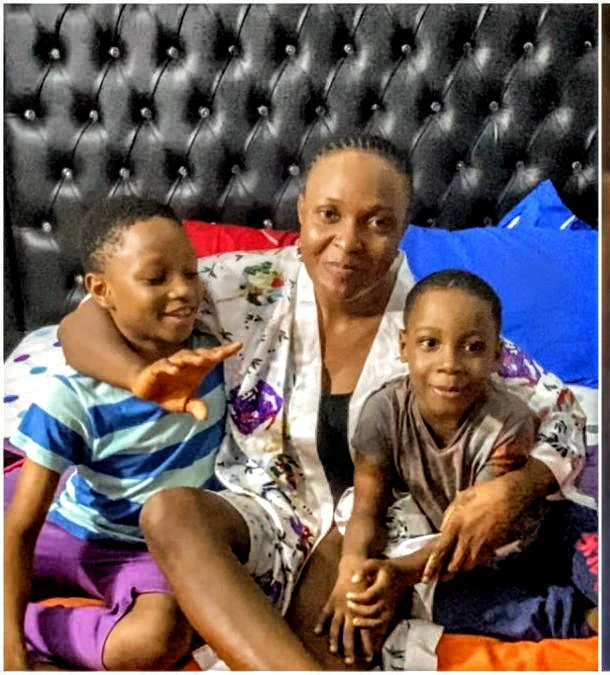 In conclusion, she, however, stated that it is the pregnancy that she doesn't know who the father is, she has decided to nurture henceforth.
It may also interest you to know that this beautiful woman said that she was happily married before when she was 19 years old and she bore two adorable son's from that marriage already.
So, therefore, it is only natural for her to say that she is kind of afraid of the stories that may be going around because she doesn't seem to have any man in her life but she is expecting a baby.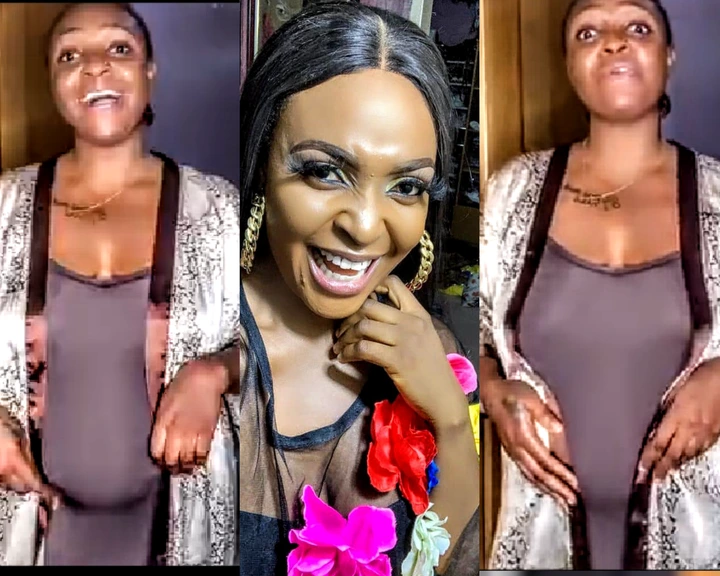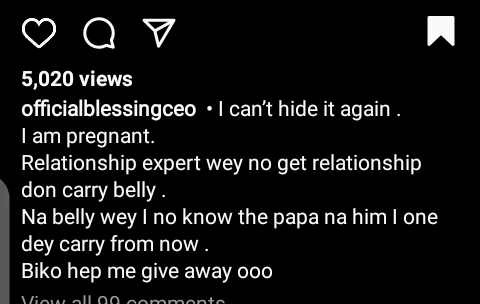 View the video link below for full details
https://www.instagram.com/tv/CV1NHNlDq4RsIVO14mL3yaBn5Y-rTXCltYbCdk0/?utm_medium=copy_link
In my opinion, she may or not be catching some fun with the whole pregnancy stuff to attract the attention of her numerous fans and likewise her fellow celebrity
Fans gather here and show some love to your favorite celeb and let us know what you think. Thanks for reading, sharing, and following.
Photo Credit: Instagram, officialblessingceo