How I Fought Against My Son's Wedding To Save His Life -Mrs Taiwo Obasanjo
Chief (Mrs.) Taiwo Obasanjo, the ex-wife of former President Olusegun Obasanjo, has spoken concerning the incidents around her son, Olajuwon's wedding to Temitope Adebutu. Taiwo spoke about the now-separated union during her interview with Asabe TV.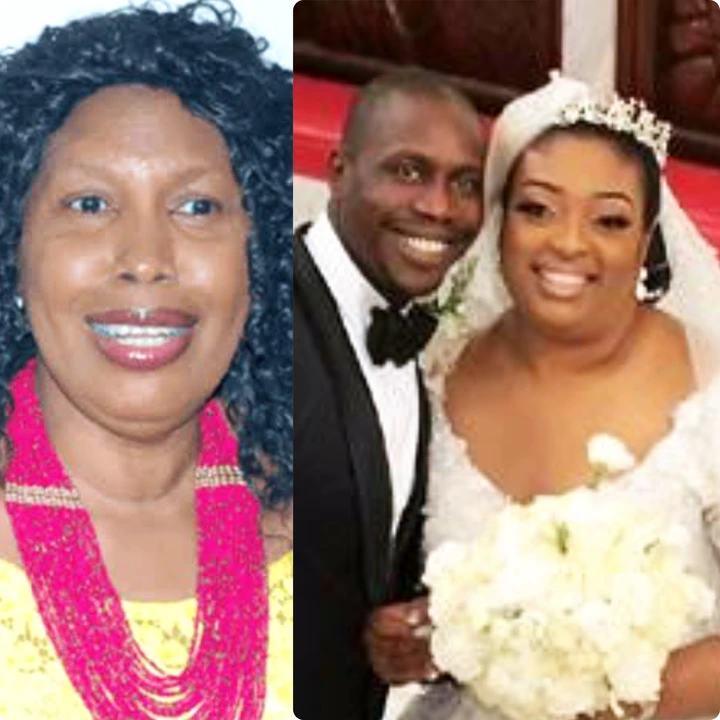 You may recall that the son of Chief Olusegun Obasanjo got married to the daughter of Chief Kessington Adebutu in 2017. At the time, the wedding was the talk of the town, as there was news of the groom's mother making some demands regarding the ceremony. Mrs Taiwo has now shed more light on the issue.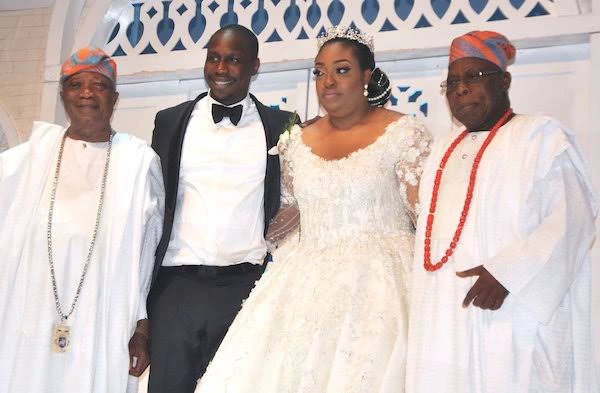 During the interview, Mrs Taiwo said, "Warnings and prophecies are normal in Christianity. I received a prophecy long before the lady arrived in my son's life. I got told that the marriage would come, and it will be beyond my control. However, I was asked to be prayerful so that I would not lose my son. The wedding should not hold on the 11th or 13th to prevent negative things from happening. The prophecy revealed that colours such as; green and silver should be avoided for the wedding."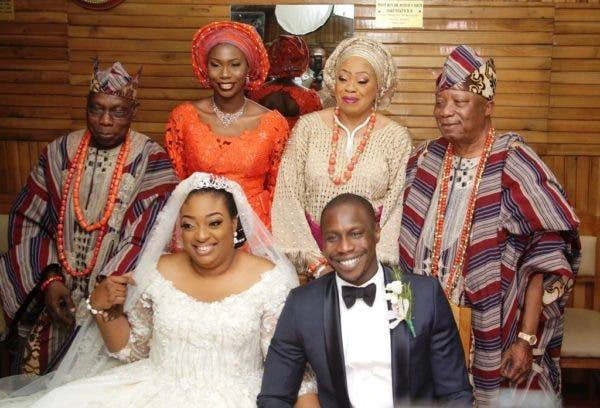 Narrating further, she added, "The prophecy instructed that there should first be a small wedding with few people in attendance. However, a bigger wedding can hold after the woman gives birth to two children. Chief Adebutu embodies goodness, and I wish my son married a different girl. Her mother was in a hurry for the wedding because of money. God told me to go against the marriage so that my son would not get killed. I was not 'mad', and I went to court. I wanted them to skip the wedding date. It was a big battle, and they said the wedding could lead to my son's death. I have only one son."
Click here to watch the interview.