How Dino Melaye Reacted After An Instagram Model, Roman Goddess Visited Him In A Hotel Room In 2020
Many famous individuals suffer from lack of privacy because of social media. In the case of the former Nigerian Senator, Dino Melaye, an Instagram model identified as Roman Goddess visited him in a hotel room in 2020 and made their meeting public.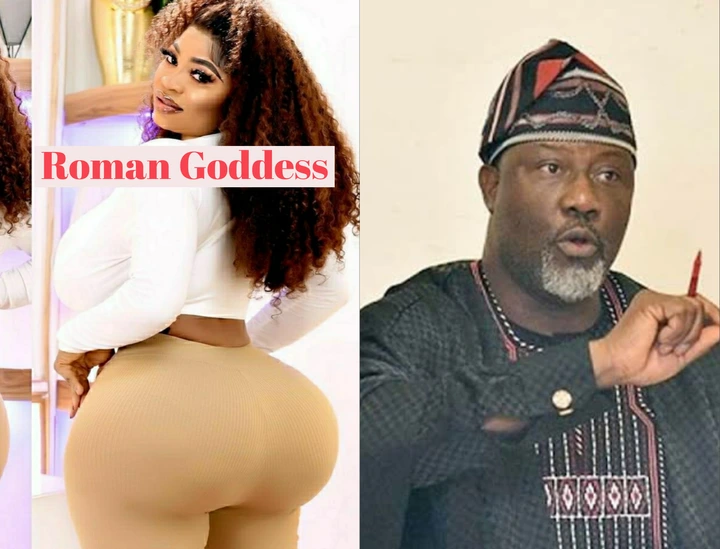 Photo Credit; @romangoddess1 : Instagram
In 2020, a popular Instagram model and socialite known as Roman Goddess caused mixed reactions and rumours on the internet after she visited Dino Melaye in a hotel room and videoed him pouring her a drink. In the video shared by Roman Goddess, she was heard calling the ex-senator her "Daddy" and "Uncle."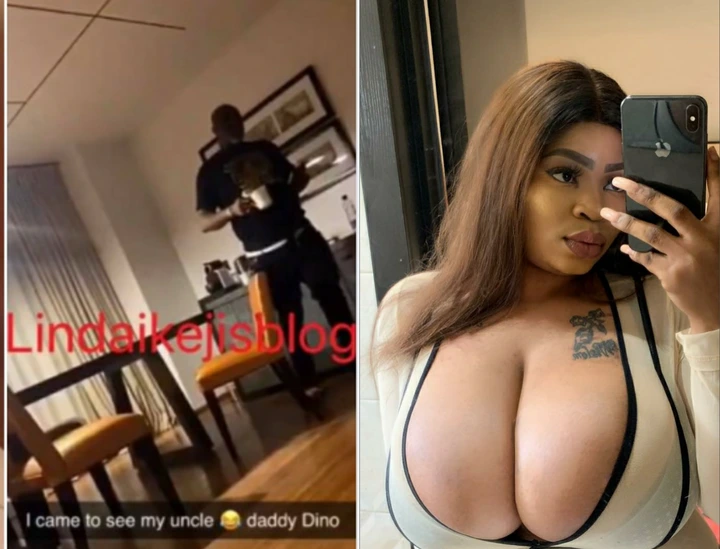 Photo Credit; Lindaikejisblog
Dino Melaye had his own side of the story. He claimed the popular news blog, Instablognja and the Instagram model were trying to spread propaganda and lies by using his name.
In his words: "Roman or Greek goddess + Instablognja make una begin pay for using my name for lies and propaganda. You aunty, I'm not your uncle, from where to where now. Even the beer parlour there is seniority."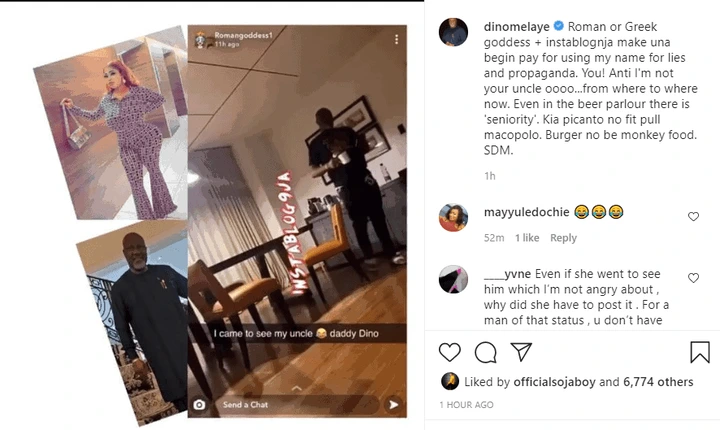 Photo Credit; @dinomelaye
Roman Goddess later offered a public apology to Dino Melaye due to their controversy on social media. According to Roman Goddess, she didn't expect her actions to jeopardise the image of the former Senator.
In her words: "Senator Dino Melaye, sorry for the inconvenience I caused you sir, I wasn't trying to jeopardise your image as a public figure, you are a role model to our country Nigeria. I'm sorry if the video I posted affected you negatively, its all because I see you as a mentor and a would be uncle.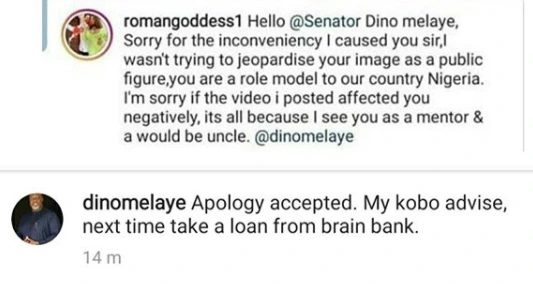 In Dino Melaye's reaction, he advised the Instagram model to take a loan from 'brain bank.'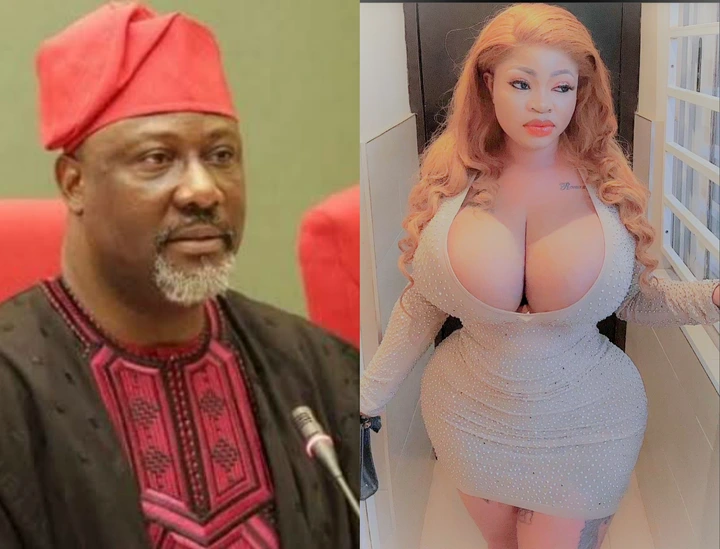 Photo Credit; @romangoddess1 : Instagram
Roman Goddess became more popular on social media after her controversial encounter with Dino Melaye.