Daddy Freeze Reacts To Video Of A Lady Who Said She Lied About Going To Heaven And Hell
Popular Nigerian çelebrity Ifadayo Olarinwaju best known as Daddy Freeze is an OAP, influencer, social media personality, and the founder/ leader of the Free Nation Ministry online. A few hours ago he took to his verified Instagram page to react to a video of a lady's confession in church.
According to this unidentified woman, she noted that she told the Church of Christ that she died and went to heaven and as such, she saw Jesus, his mother, Mary, and likewise Abraham.
Furthermore, she stated that she also said that she went to hell and she saw the devil and people burning. However, she says that whatever she must have said before now where all lies from the pit of hellfire as she begs everyone to forgive her.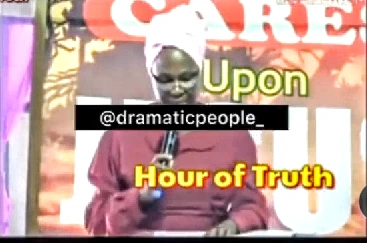 Daddy Freeze who doesn't seem to be surprised by her confession politely stated that she shouldn't bother to explain herself because he and many others could not toss toll and fro by her. In conclusion, he however confirmed that those of them who are grounded with God's word never in any time fell for her gimmick.
It may also interest you to know that this said woman may not have been the first person to have come out publicly to say stuff like this that has made a lot of people wonder if they're true or not.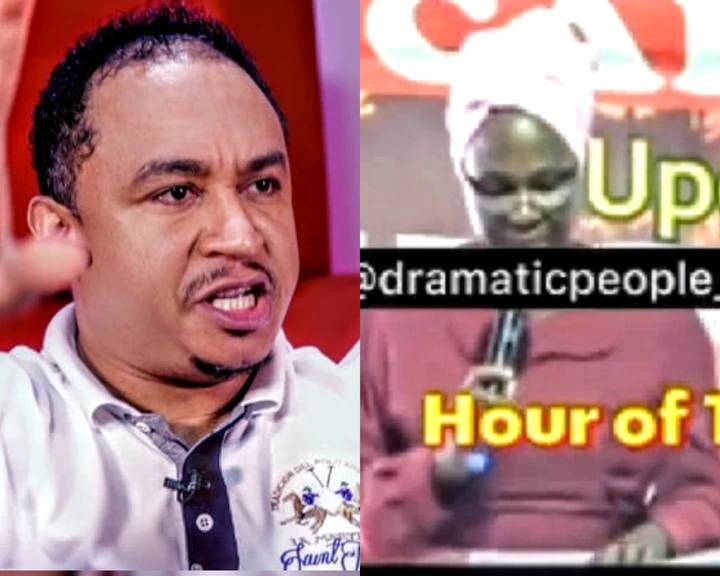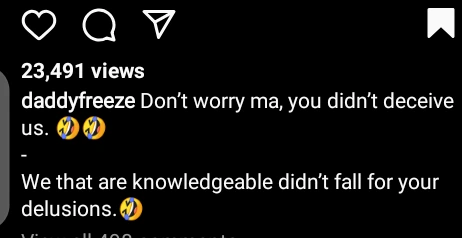 In my opinion, this revelation which seemed surprising and likewise an eye-opener will help to change the belief of those who may have believed such formulated testimony.
View the video below for full details
Photo Credit Instagram, daddy freeze