Covenant University Is A Strict University In Nigeria Yet Students Find Ways To Beat The System- Deji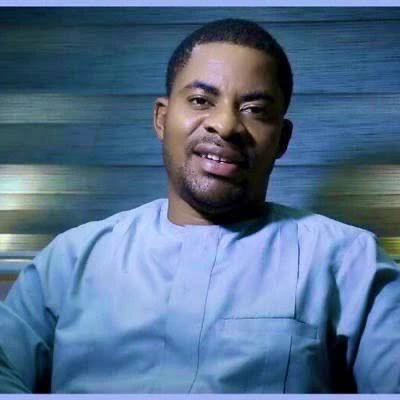 Deji Adeyanju, a popular human rights activist was on his Twitter account few hours ago to talk about how students beat the system and do what they like and also the power of good parenting.
In his tweet, Deji Adeyanju reacted to the Dowen college incident by saying that in higher institutions like Covenant University, which he termed the strictest University in Nigeria, the students finds different ways to beat the system and do all sorts of things the institution has prohibited, he said bad kids will always be bad and parenting is very important. He noted that his point is not to exonerate the school from any wrong doing but justice must be served in this case.
I agree with what Deji Adeyanju has said, a bad kid will always be bad, sometimes the parent of these children do the best they can for them by providing everything they need so they don't go wayward, but at the end they do the things they were told not to do, and the parents are blamed. I believe children eventually choose what they want to become. We have seen kids come out from violent and negative environment and they turn out to be great in life, they had the choice to be wayward or become the product of their society or bad parenting but they chose to be useful for themselves and the society.
The parents have a role to play, the school has a role to play, the environment has a role to play and then the child also has a role to play, because he is the only one that can decide what he wants to do with his life, the factors listed above are there to guide him in making the right decision for himself and the society.
Read what Deji Adeyanju said about the Dowen incident below.