The mobile network Known as MTN Group Limited, was formerly called M-Cell, it is owned and control by the head branch located in South Africa. The South base Africa multinational mobile company has been able to establish a name for itself both here in Nigeria and Africa in general.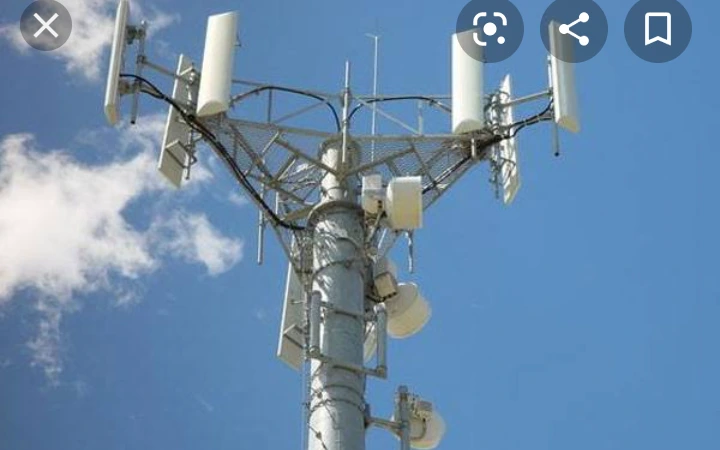 The South Africa mobile network is located in different countries here in Africa, Europe, and other Asian countries. Though its head office is in Johannesburg.
MTN is no doubt one of the biggest if not the biggest mobile company in operation here in Africa. In the year 2016 it recorded 232.6 million subscribers using its network, this made them the eighth World largest mobile network and the number one largest in Africa.
Well, yesterday night a code was made available to MTN users online, that can get you a free 12G to 24G depending how many times you attempt it. With the aid of social media and other online platforms, It did not take long before the news got to every Nigeria man or woman using an MTN Sim.
Those with one Sim attempt it and was successful, but the ungrateful ones having four to five Sim cards kept dialing the codes, getting as much data they could get from the free data subscription available yesterday night.
Most at times, this kind of free data subscription does not always work on everybody Sim, and this unlucky few do get angry and pray the cheat gets exposed and even stop working.
MTN users took it upon himself, condemning the act, he believed that the exposed code was unlawful and that Nigeria's are taking advantage of it. He, however, reported the Case to MTN Nigeria.
See his tweet below.
@Abvz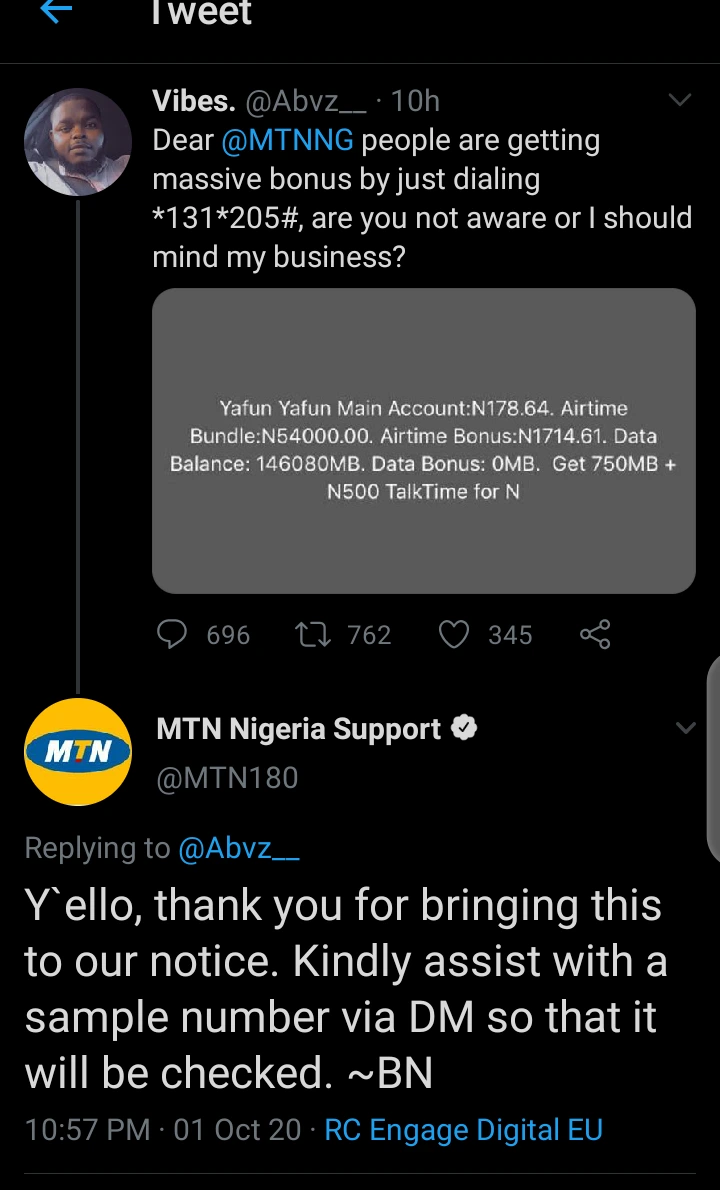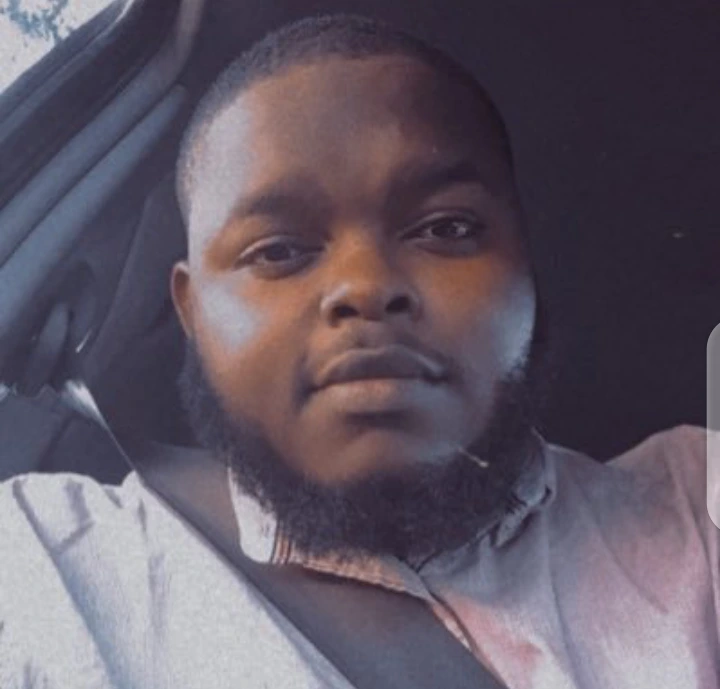 "Dear @MTNNG people are getting massive bonus by just dialing *131*205#, are you not aware or I should mind my business?"
And MTN replied to him.
@MTN
"Y`ello, thank you for bringing this to our notice. Kindly assist with a sample number via DM so that it will be checked. ~BN"
See how Nigerians reacted to this.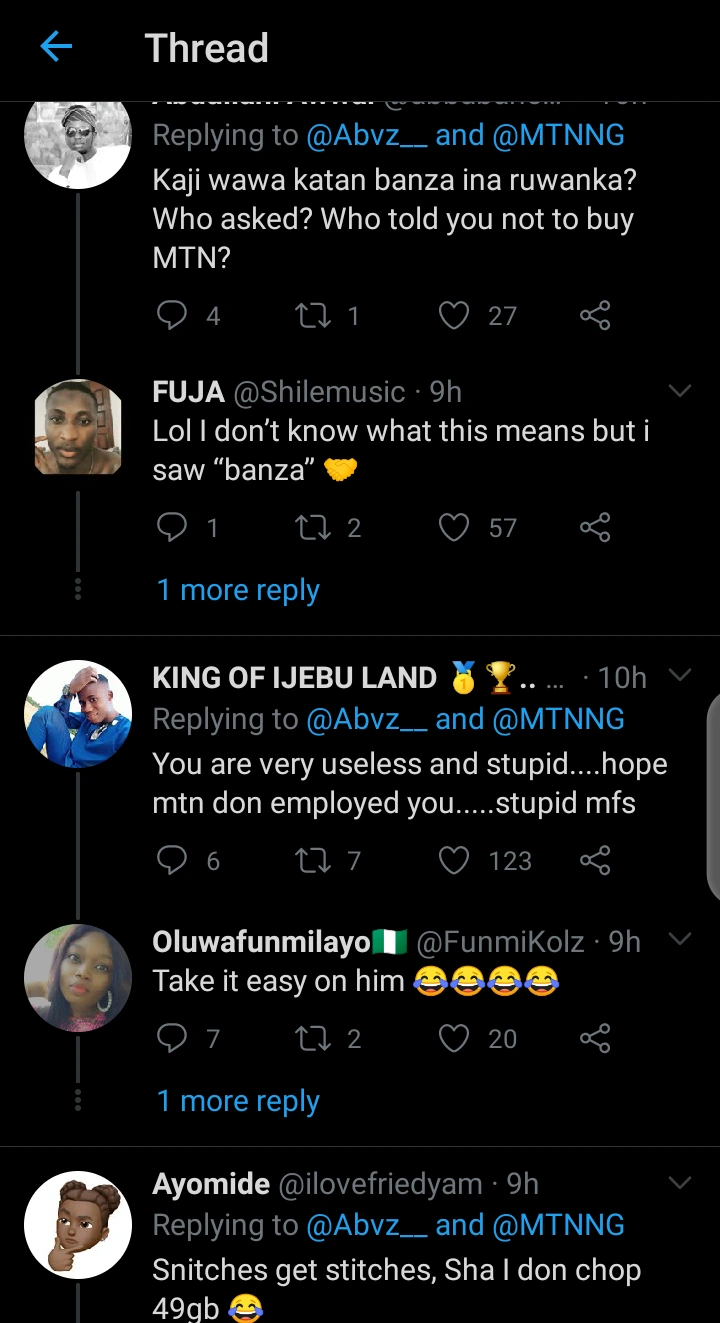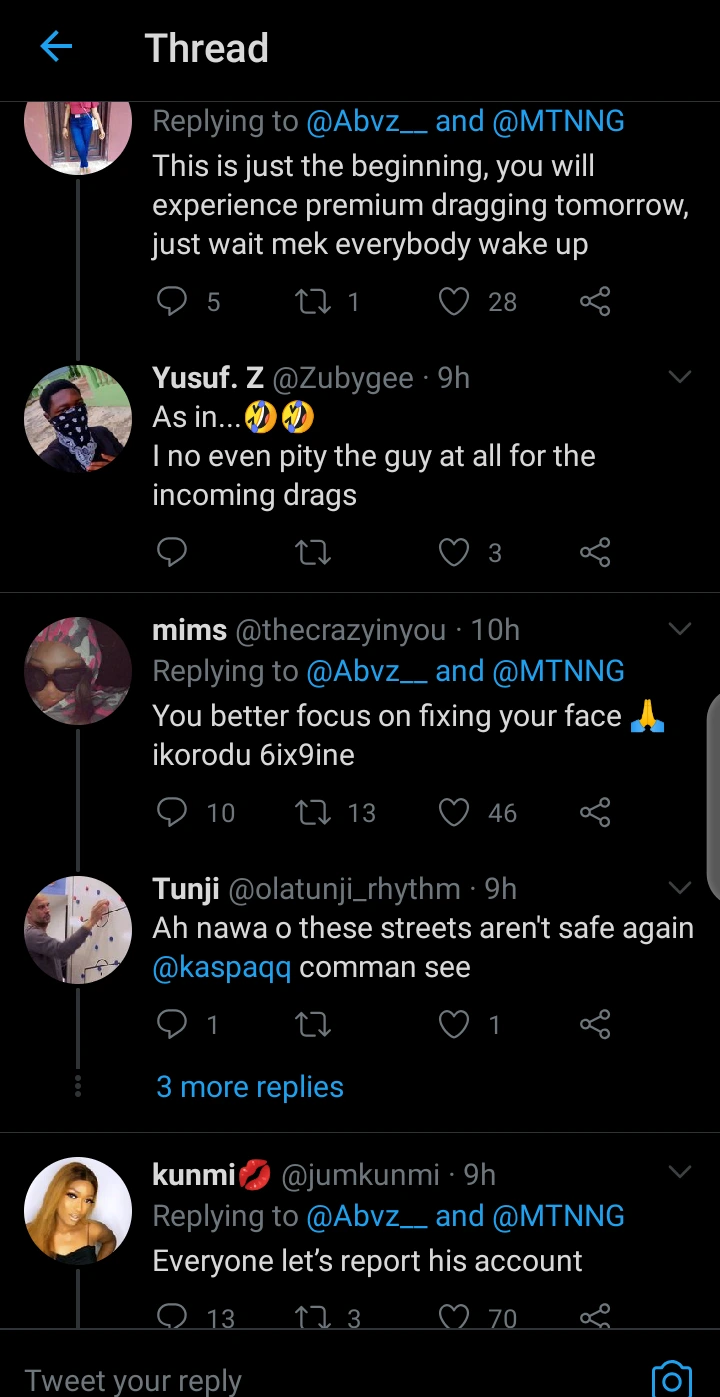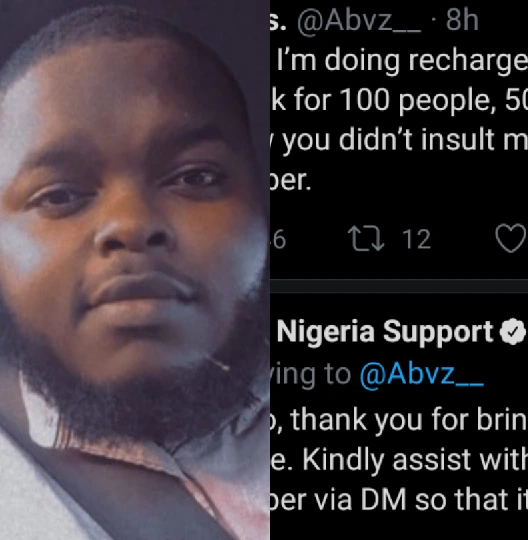 So what do you think of the fellow who reported the free data subscription case to MTN, was he right or wrong, or he's Just been jealous because he is not an MTN user.
Kindly click on the link or follow up button for more related Articles on Technology and your service provider.
Drop your comment in the comments section below.